Imagine Willy Wonka applied his same ingenuity for sweets & collaborated with lloyd to break ground on Buffalo's first taco factory.
Co-owners Pete Cimino & Chris Dorsaneo created the offbeat lloyd culture from day one & have translated this mindset into their very first brick & mortar location. Paying homage to one of the co-owners' childhood icons, the factory represents everything you'd expect from a Wonka inspired taco restaurant: tortillas made fresh before your eyes on whimsical machinery, colorful pipes marked by the sauces they transport, graffiti on the walls & premium cocktails built top to bottom by hand.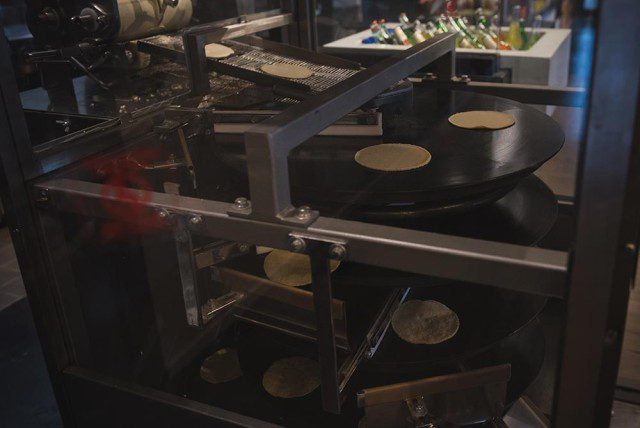 Putting the "Factory" in Taco Factory
Take a look around. Inspect. Engage. We've created a fun, exciting atmosphere where the action is happening all around you. Colorful pipes emerge from the ceiling "transporting" our homemade sauces right above your heads.
Done with your drink? Drop it down our bottle drop system that sucks your drink to the depths of the factory to be sorted by our Oompa-Loom..I mean employees. Graffiti on the walls adds an edge not seen in most Buffalo establishments.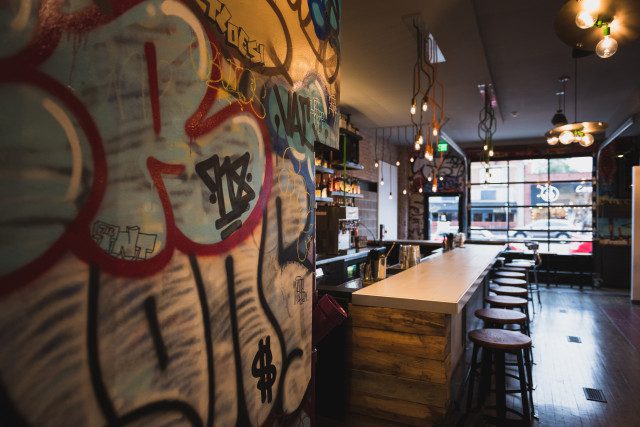 You'll notice two giant pieces of machinery while in line that look to be stolen from some steel factory on Tatooine. Teaming up with husband & wife duo, John & Kristi Mora, lloyd has taken their knowledge of tortilla making & use their family's 100 year old recipe to bring you Buffalo's best tacos & burritos. The 16-hour process takes a corn kernel through the ancient Aztec process to create the delicious tortilla that houses your favorite lloyd fare.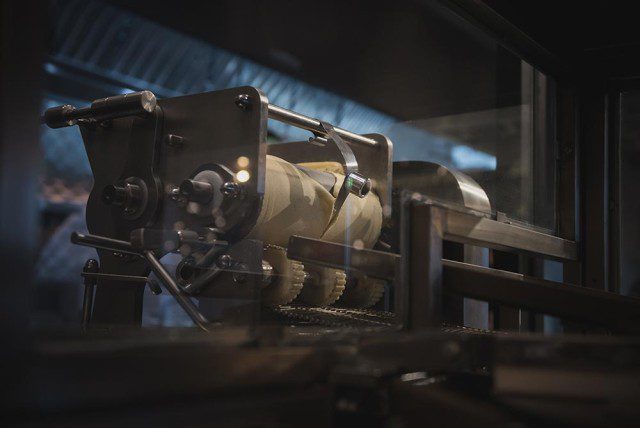 What if I Want Crispy Fish All the Time?
You can find the specials avid lloyd fans have been tweeting about for months alongside the standard award winning lloyd fare. You don't need to wait for Fridays during Lent to get your hands on a Crispy Fish burrito, lloyd made your wildest dreams come true & made it mainstay in the Factory.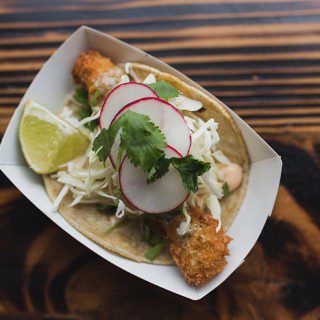 Not even the most devoted lloyd fan has tried some of the "S'more Stuff" highlighted by the Sonoran Dog (yeah that's right, lloyd even makes hot dogs) & the El Hombre Quesadilla. Meanwhile, Goat Cheesecake gives the Aztec Brownie a run for dessert supremacy.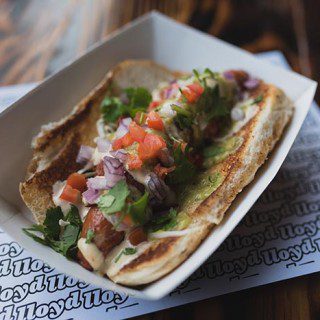 Great, but where's the booze?
Here's where things get REALLY fun. We've got a FULL bar where the snozzberries really do taste like snozzberries (see Snozzberry Mule)! Want to drink from a bar offering the largest Mezcal selection between Chicago & New York City? That's lloyd Taco Factory. Have no idea what Mezcal is? Come to lloyd Taco Factory. Twelve craft cocktails highlight our extensive bar selection rounded off by six beers on tap including an appearance from local brewery, Community Beer Works.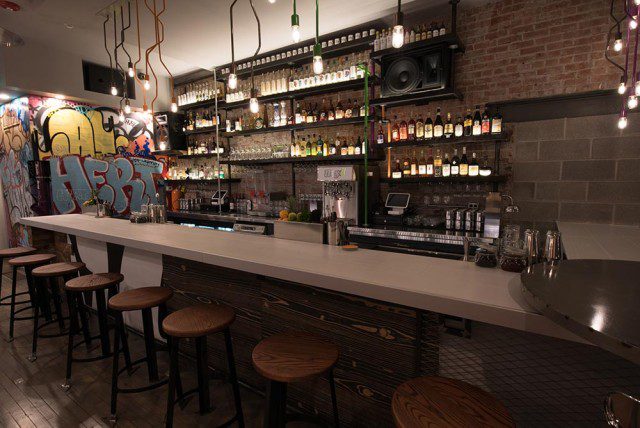 Grab your food, order a drink, sit back & relax while watching your favorite childhood cartoons on our projector screen (Ren & Stimpy episodes are mandatory). Great for groups, children, adults, families or your Finer Things Club.
Come find us at 1503 Hertel Avenue open Monday-Thursday 11a-11p, & Friday-Saturday 11a-2a. lloyd is waiting for you.