lloyd the III has been serving at Buffalo State College since Jan 27 and its been pretty BANANAS with the weather we're having this winter. We want to say muchas, muchas GRACIAS to everyone who braved (and continues to brave) the almost blizzard-like record breaking conditions in WNY! Glad it was worth it to have a happy belly filled with lloyd.
We really, really appreciate how patient and understanding everyone has been in spite of Old Man Winter. Buffalo really showed how positive we can be even in the most hostile of cold snaps.
The official grand opening was a smashing success! Everyone enjoyed the buzz in the quad. People had a bunch of fun with the prize wheel, food samples and free lloyd promo. Special shout out to Shy Guy Shawn for hosting the event.
Hoping to be in the QUAD more often! 😉 Stay tuned for lloyd Bengal Paws style… fingers and toes crossed!
OH! Before we forget, it's been a long time since we announced the SELFIE contest. If anyone forgot, we asked everyone to take a selfie eating a burrito and use a SPECIAL hashtag.
The winner gets one (1) burrito A DAY for the rest of spring semester! That winner is: @bjergenkjergen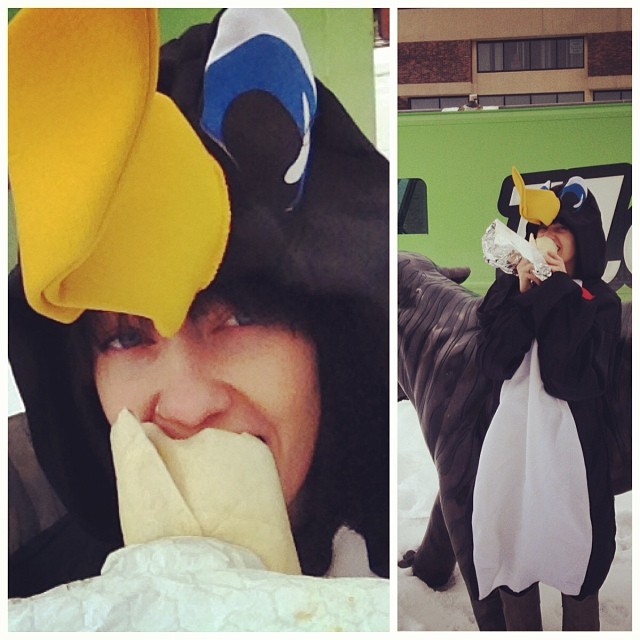 Congrats BJERGEN! We'll see you soon!