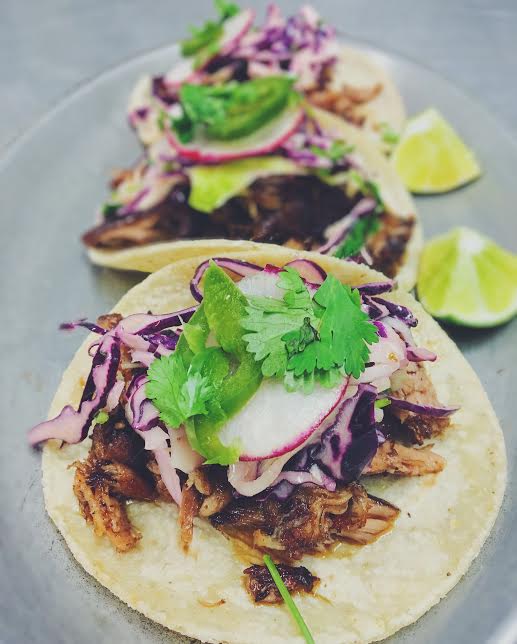 For the first time ever, a customer was able to name and CREATE their own taco! Camp Good Days had a Gala over the summer where one of the auction prizes was a chance to Name Your Own Taco.
Ryan Zebro saved his pennies for years and ended up the champion, beating out thousands (not really) of hungry people to have his name go down in taco lore for years to come. He came to us with a recipe for a duck taco that he wanted to name after his oldest son, Henry. That's a shoutout to Howard the Duck, resident of Duckworld & distant relative of Henry.
Henry the Duck
-Duck Carnitas
-Pomegranate Gastrique
-Red & Green Slaw
-Radish
-Jalapeno & Cilantro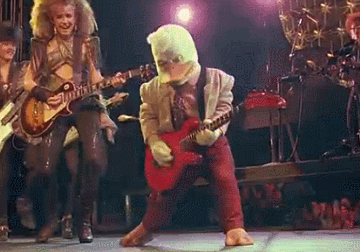 Ryan sat down with co-owner & culinary mastermind behind lloyd, Chris Dorsaneo, and our Chef de Cuisine Teddy Bryant. Together they perfected the recipe, did a little tweaking and created just the 2nd duck taco in lloyd history.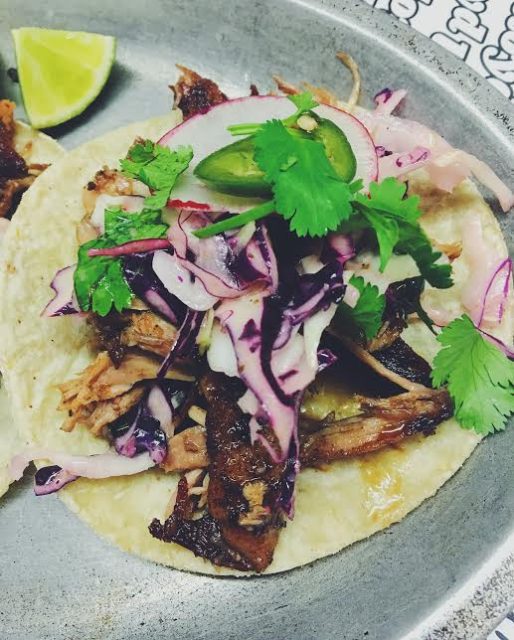 When the ingredients came in & it was ready for the masses, we brought Ryan & his family in for the unveiling. They tasted the final product & with their approval, the Taco Factory began selling it. It became one of our best-selling taco specials EVER!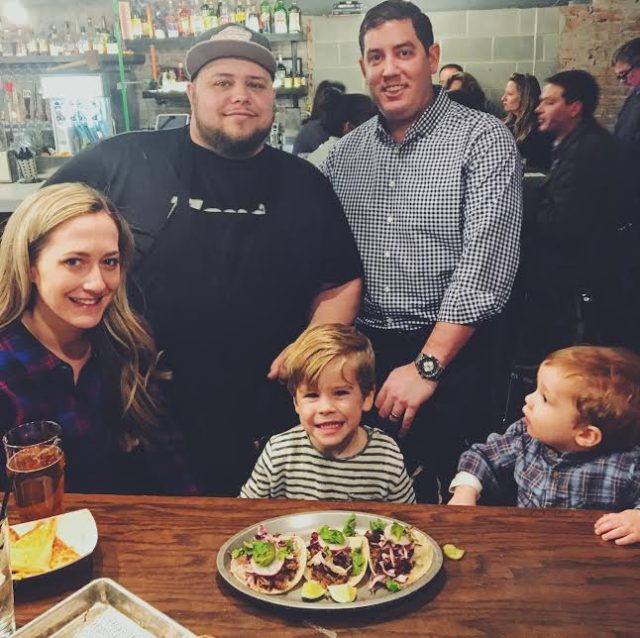 It's still running at the Factory today BUT will probably sell out before you know it. Keep an eye out for our next contest & promotion!