In an effort to bring legitimate street food to the people of Buffalo while keeping up with advancements in technology, lloyd is ready to announce our next major business decision.
We were the first food truck company in Buffalo, the first to utilize the age-old process of nixtamalization to make our tortillas and will now be first to deliver burritos…….BY DRONE!
It's with great excitement and pleasure that we introduce to you the lloyd Burrito Drone! With the click of a button you will be connected to a lloyd employee who will take your order and create a burrito exactly how you want it. Once it's rolled to perfection, the fun begins!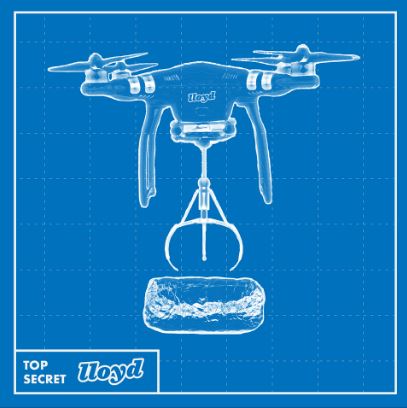 Your address is automatically registered once you submit your request. The address is stored in the drone's computer and once the drone successfully connects to 5 satellites, it will be ready to launch. Using GPS, the drone travels to your location at a speedy 60 MPH! But don't worry, your burrito won't get cold ?
Each burrito is wrapped in mylar thermal foil, the same material used in Hospitals all over the world! Flying at a max altitude of 3,000 feet, the drones have been engineered to steer clear of heavy air traffic zones. When your drone arrives at your location, a lloyd employee verifies your ID thru an infrared camera and releases the burrito directly into your hands! The drone will then automatically return to our Taco Factory and saddle up for the next delivery.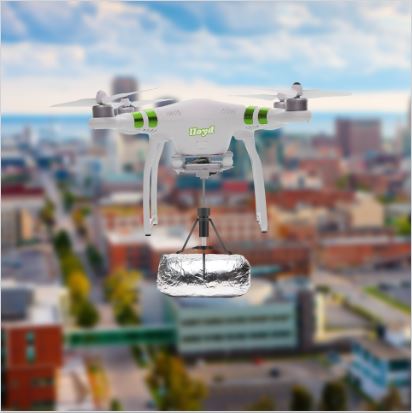 The best part? You can track your delivery! Thru the same infrared camera, you can tune in thru a link provided to you via email after your order is accepted. Watch as we take your burrito from our Taco Factory to thousands of feet in the air and right to your doorstep. Sit back and enjoy the view! Video transmits over 4G/LTE networks and broadcasts to you in beautiful, high-quality HD at 1080p!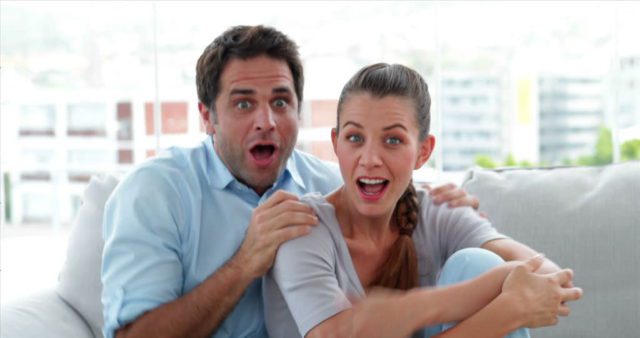 There are some "No Fly Zones", however, that we have to be aware of. Unfortunately, we will not be able to fly within 5 miles of any major airports, so those of you living/working in those zones will have to continue to get your burritos the old-fashioned way.
As of right now, we have 3 drones ready for use and will accept requests during the same business hours as our Taco Factory operates; Monday-Thursday 11a-11p, Friday & Saturday 11a-2a. There will be links on our website (whereslloyd.com) for you to order to begin with, but we'll open this up to our social media platforms once summer begins. We can accept requests within a 30-mile radius of Buffalo (sorry Canada, International Drone Regulations don't allow us to fly across borders).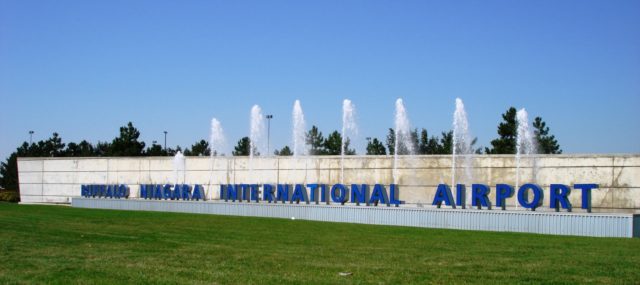 Below is a list of some unique features that set our drones apart:
-Broadcasts in HD video over 4G/LTE networks
-Speeds up to 60 MPH
-Self heating technology to fly in low temperatures
-Live stream broadcasting
-Detects objects 100 feet ahead
-Smart return Home feature