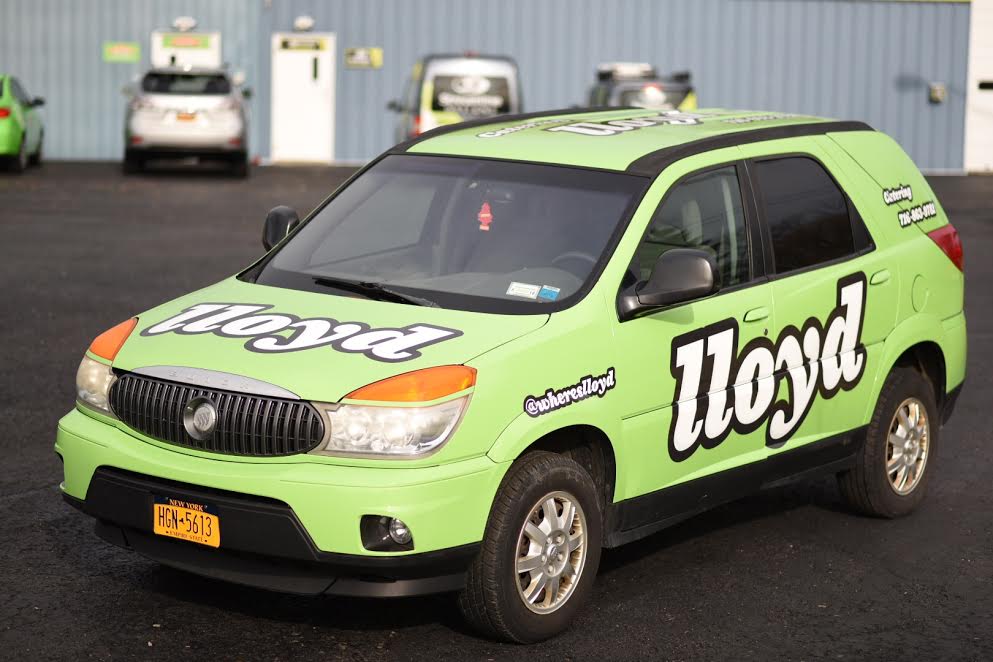 A few months back, it came time for Chef Chris to upgrade his wheels. He said goodbye to his beloved Buick Rendezvous and got something a little fancier. But what happened to the 'Vous?
lloyd Catering got themselves a brand new whip!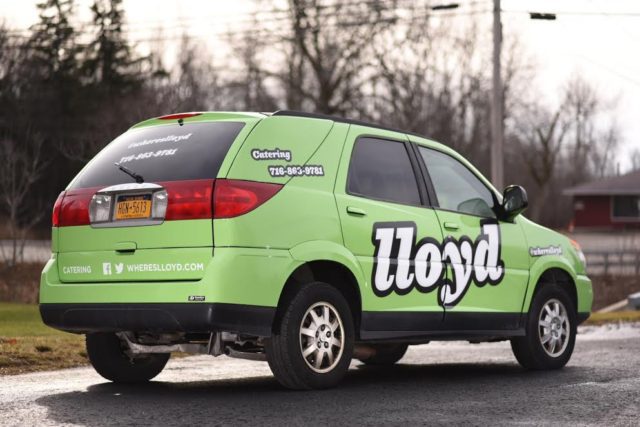 We took it to our friends at Streamline Designs on Niagara Falls Boulevard for a custom wrap job. They crushed it! But the problem is, she needed a name…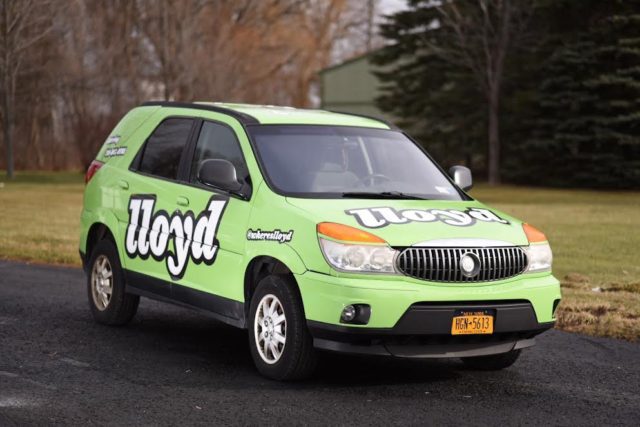 Let the People Decide!
We wracked our brains for days on end, trying to come up with a name that did justice to her abilities. We were able to narrow it down to 4 choices:
Rendez-lloyd
lloyd-de-vous
Micro lloyd
R2L2
The task proved too difficult for our creative department to pick a winner, so we let our loyal customers decide for us! We posted pics of our new baby on Instagram, Twitter and Facebook, and watched the votes roll in.
The voting continued for 15 hours and finally a name stood out amongst the rest…..
R2L2!!
It wasn't close. Not even a little bit. Seems like people really do like Star Wars after all. We compiled all of the votes and here's what we ended up with…
Rendez-lloyd: 28
Micro lloyd: 51
lloyd-de-vous: 79
R2L2: 280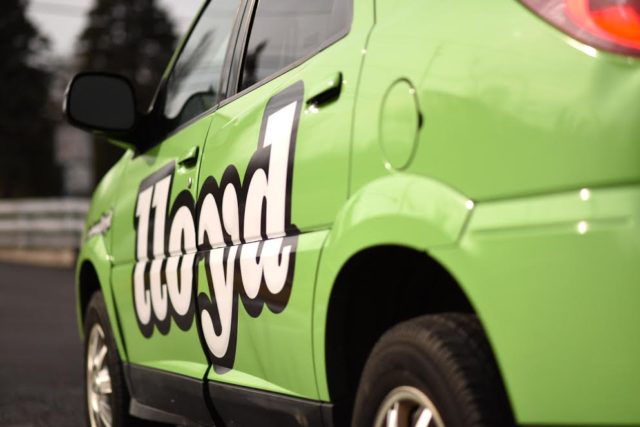 Our customers, in their infinite creativity, offered some write-in options as well:
lloyd Mayweather
Gary
Taco McTacoFace
lloyd Half
lil G
Ren & lloydy
19MPG
Steve Williams
RendezVerde
Frank lloyd Ride
Frank lloyd Rendezvous
lil lloyd
lloyd .5
lil lloyd Jr.
The Avocado
lloyd UV
lloylita
Mini lloyd
lloyd-comotive
lil lloyd 2.0
lloydnyrd Skynyrd
lil lloyd
Little lloyd Coupe
lloyd Jr.
Larry
L2D2
So there you have it, our 2nd catering vehicle will forever be named R2L2!