The Restaurant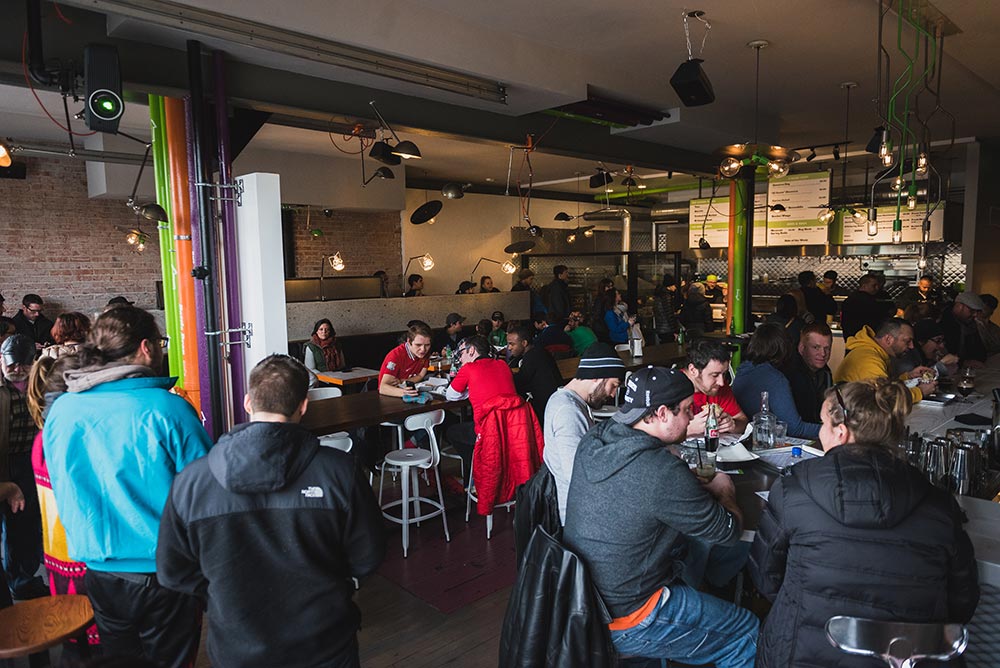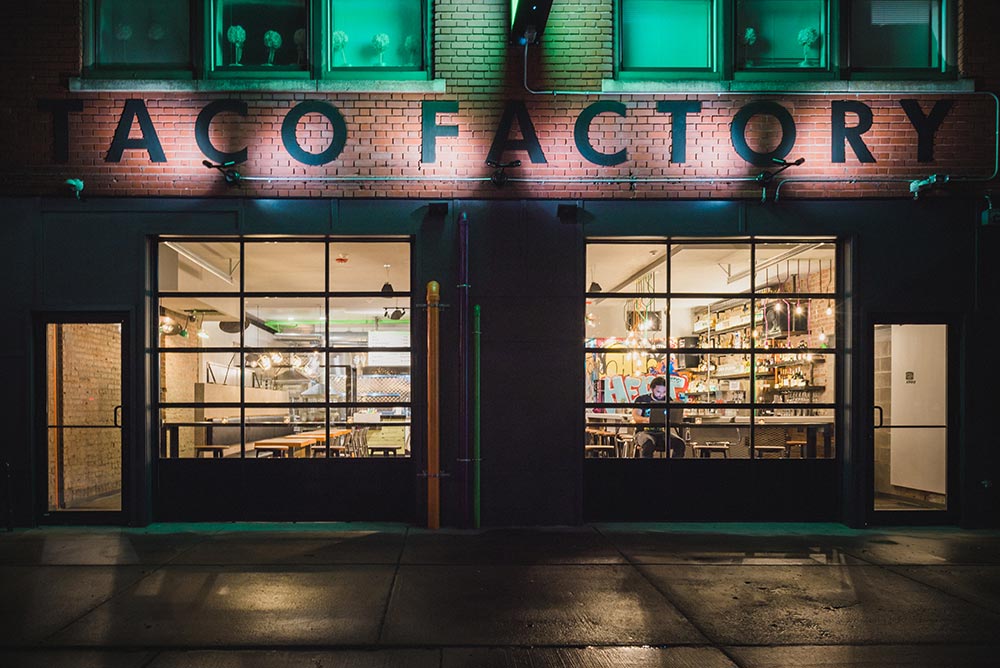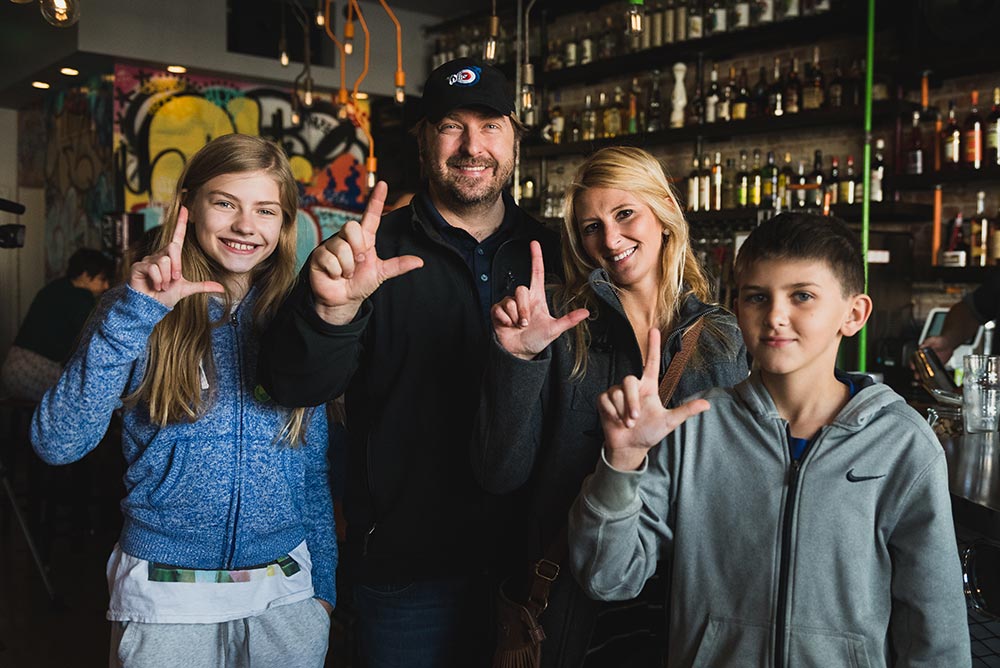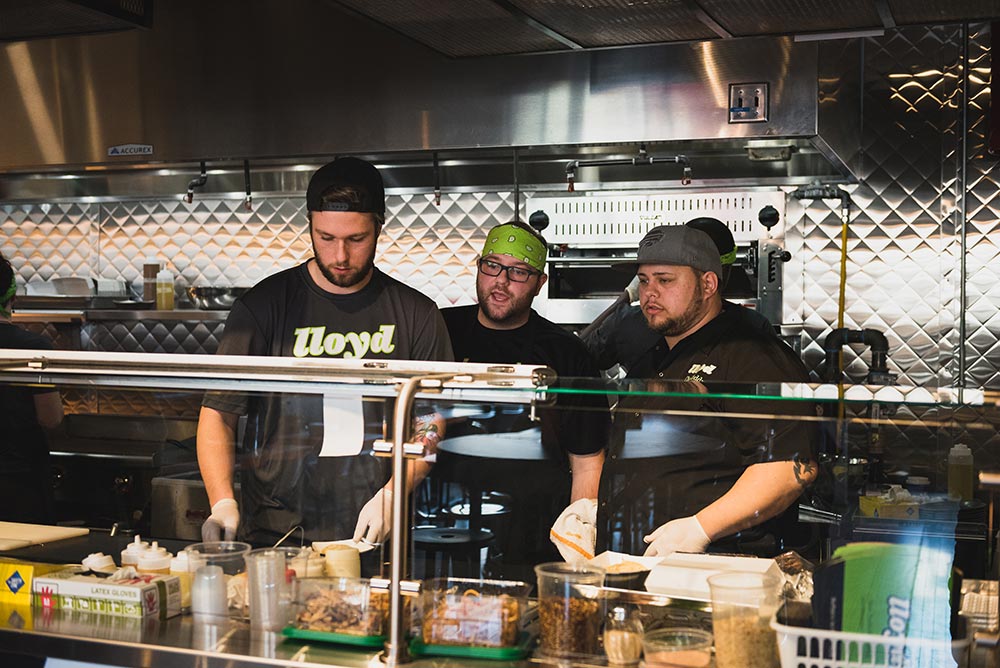 The Taco Factory is what you'd get if Willy Wonka opened his own restaurant. Exposed pipes carrying secret sauces, giant machinery producing tortillas fresh before your eyes, and cocktails featuring the famous Snozzberry. That's exactly what we've created at the lloyd Taco Factory.
At the restaurant, we've expanded our award winning menu by adding daily service of a few of our occasional specialty items (hello, Dirty South) & by adding some new dishes (What's a Sonoran Dog?). Craft cocktails in addition to 7 beers provide you with everything you need for a perfect night out on this blossoming block of Hertel Avenue. Tacos & drinks for all.
It's been over 5 years since the white 1987 step-van with "lloyd" crudely painted on the sides hit the streets of Buffalo. After a much needed paint job & 3 lime green trucks later, we proudly opened the doors on our first brick & mortar location on Hertel Avenue in December of 2015.
This restaurant is the first of its kind in Buffalo combining elements of street food with a fully stocked cocktail bar. We proudly boast the largest Mescal selection around & are the only restaurant to make our own corn tortillas using the nixtamalization process between Chicago & NYC.
Colorful pipes poke out of the ceiling & extend into the floor, hand drawn graffiti, futuristic tortilla machinery, & exposed brick contribute to an exciting & unique restaurant experience. With a fast casual ordering style, your food is not put together until YOU order it. Never premade, you can be guaranteed anything you order from lloyd is fresh.
Taco Factory
5933 Main Street
Williamsville, NY 14216
(716) 863-9781
1503 Hertel Ave.
Buffalo, NY 14216
(716) 863-9781
Monday-Thursday 11am-11pm
Friday-Saturday 11am-2am
Sunday CLOSED (Go Bills)
Sorry, we do not take reservations.