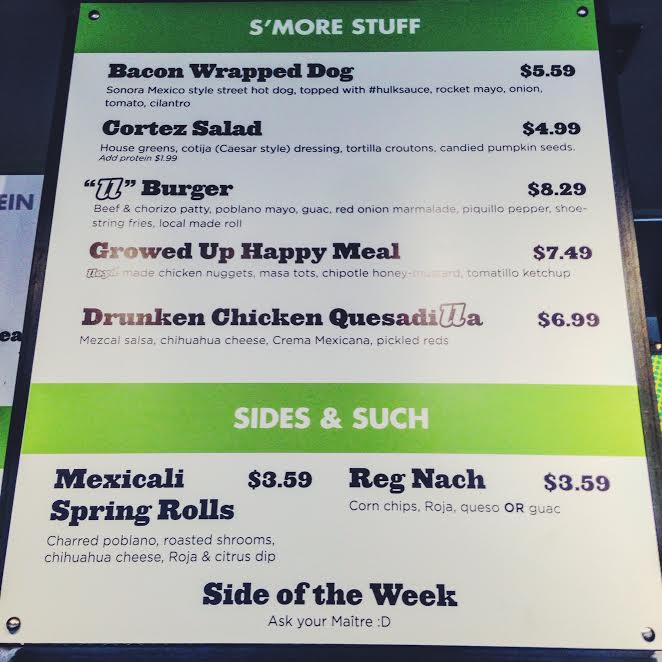 lloyd was born and raised on tacos. That's all his parents made for him, breakfast, lunch and dinner til he turned 18. He lives and BREATHES tacos, but lloyd always knew there was more to life than delicious meat piled high inside a nixtamalized corn tortilla.
In a dream, he saw our full potential. A world full of burgers with a Mexican twist, chicken nuggets made by hand and a quesadilla utilizing Mexico's oldest Agave spirit, Mezcal.
We're proud to announce our revamped S'more Stuff menu. CHECK IT OUT!
"LL" Burger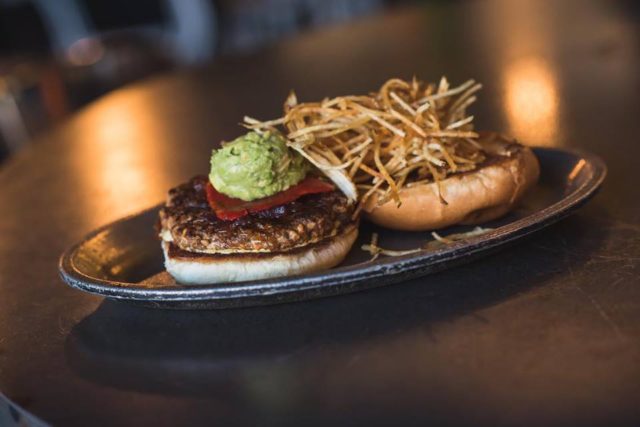 -Beef and chorizo patty
-Poblano Mayo
-Guacamole
-Red Onion Marmalade
-Piquillo Pepper
-Shoe-string fries
-Local Made Roll
$8.29
Bacon Wrapped Dog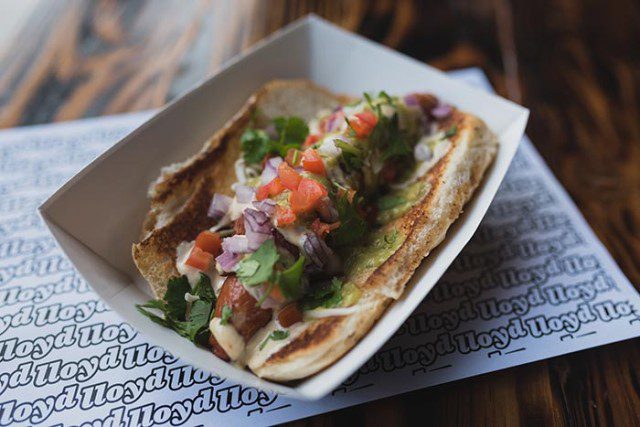 -Sonora Mexico style street hot dog
-Topped with #hulksauce
-Rocket Mayo
-Onion
-Tomato
-Cilantro
$5.59
Cortez Salad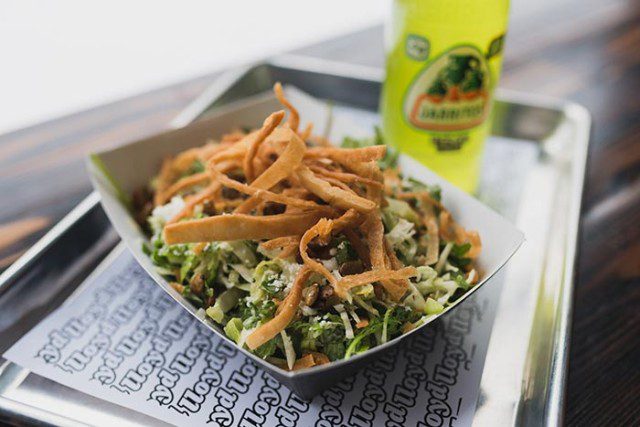 -House Greens
-Cotija (Caeser Style) dressing
-Tortilla croutons
-Candied Pumpkin Seeds
*Add protein $1.99
$4.99
Growed Up Happy Meal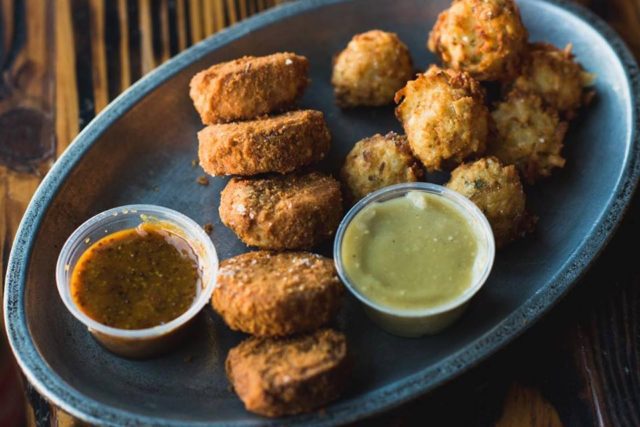 -lloyd made Chicken Nuggets
-Masa tots
-Chipotle-Honey mustard
-Tomatillo Ketchup
$7.49
Drunken Chicken Quesadilla
-Mezcal salsa
-Chihuahua Cheese
-Crema Mexicana
-Pickled Reds
$6.99