Tortillas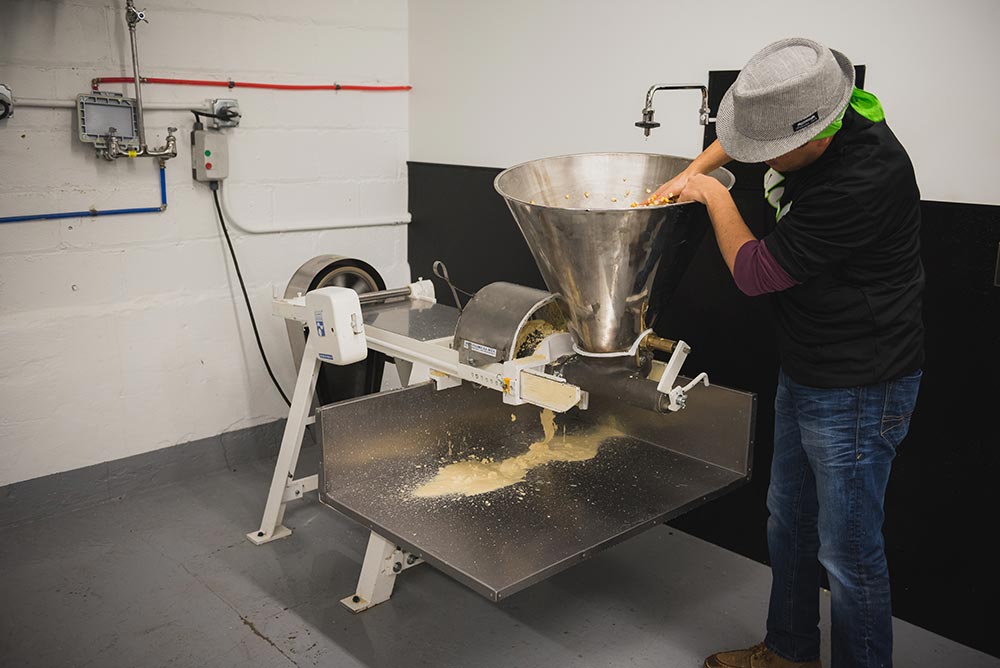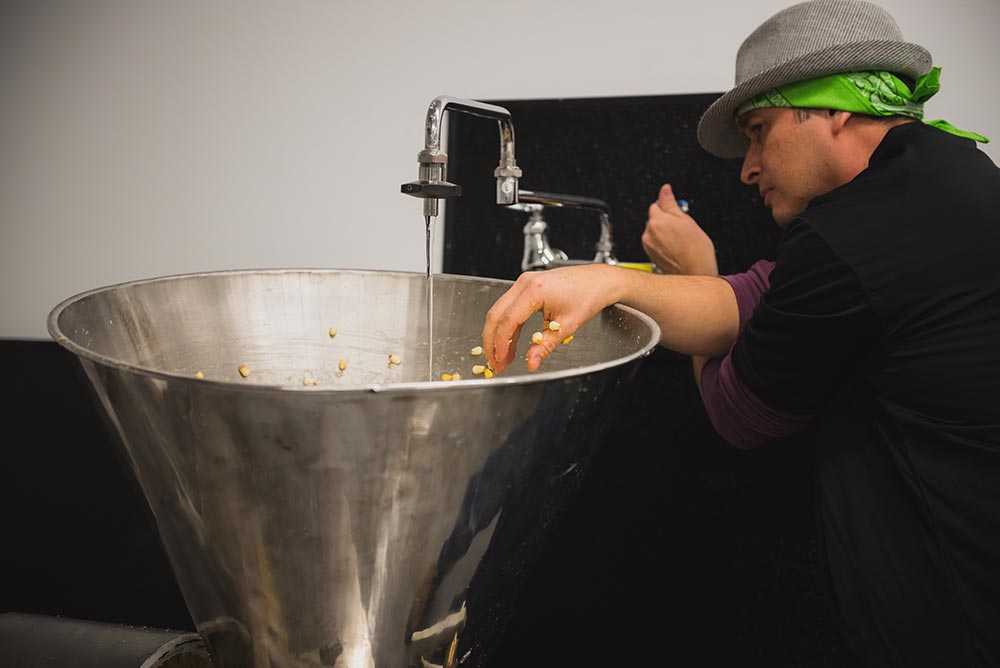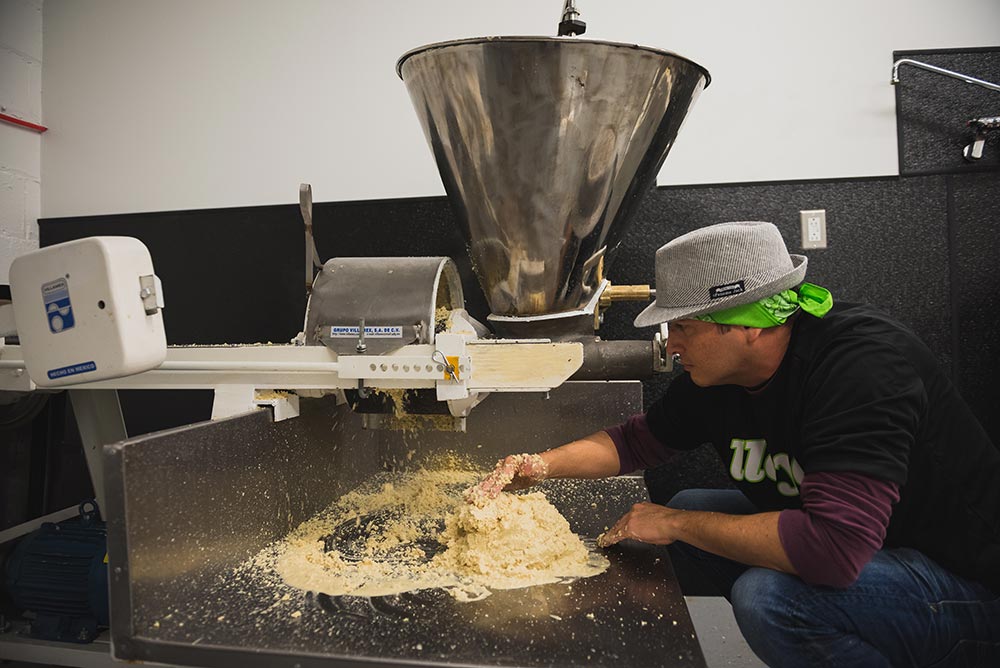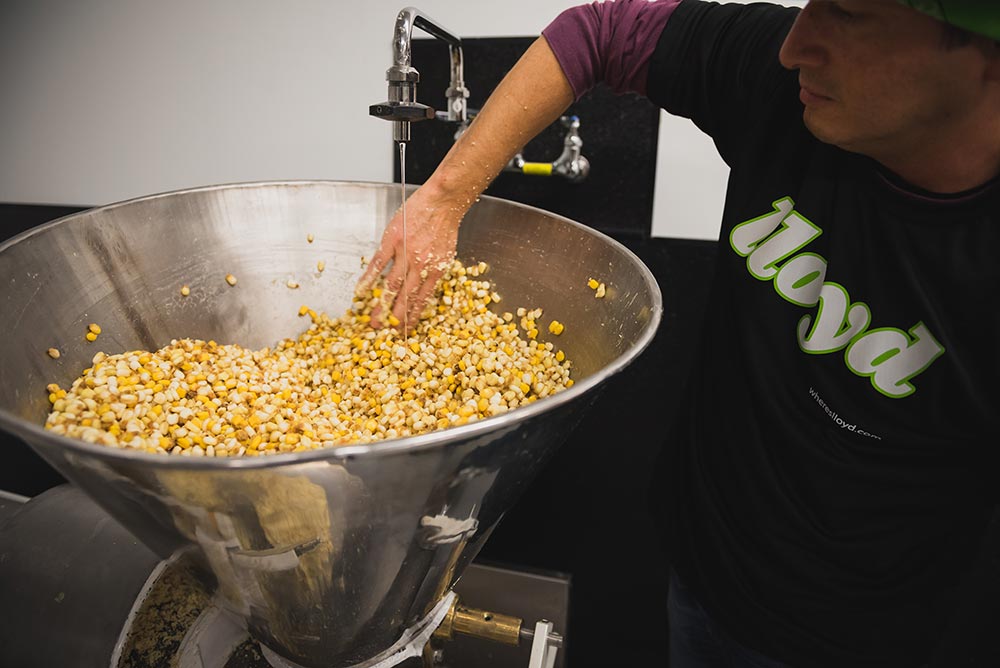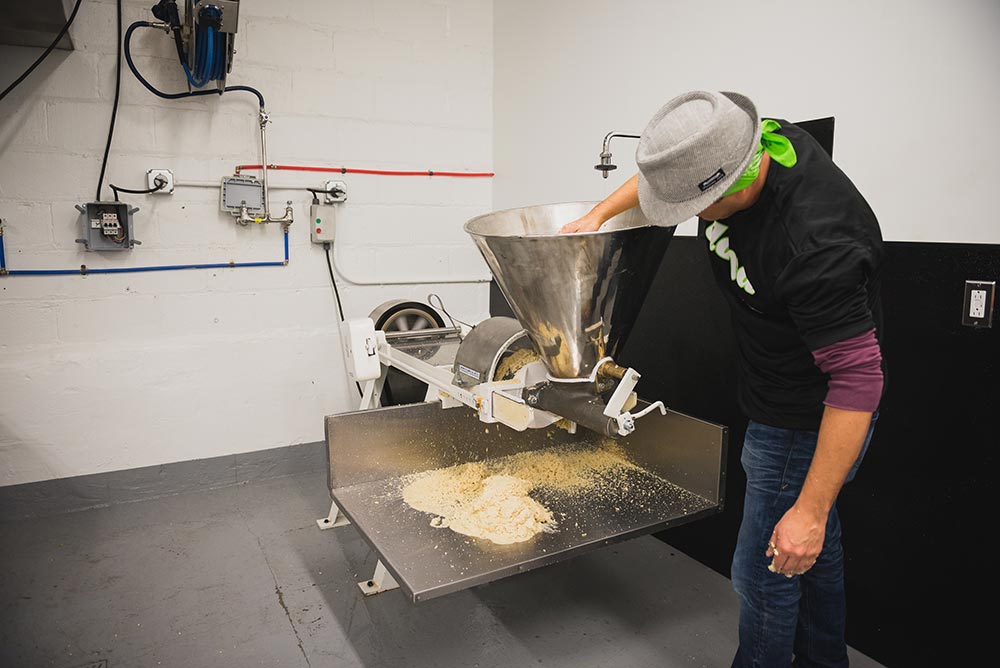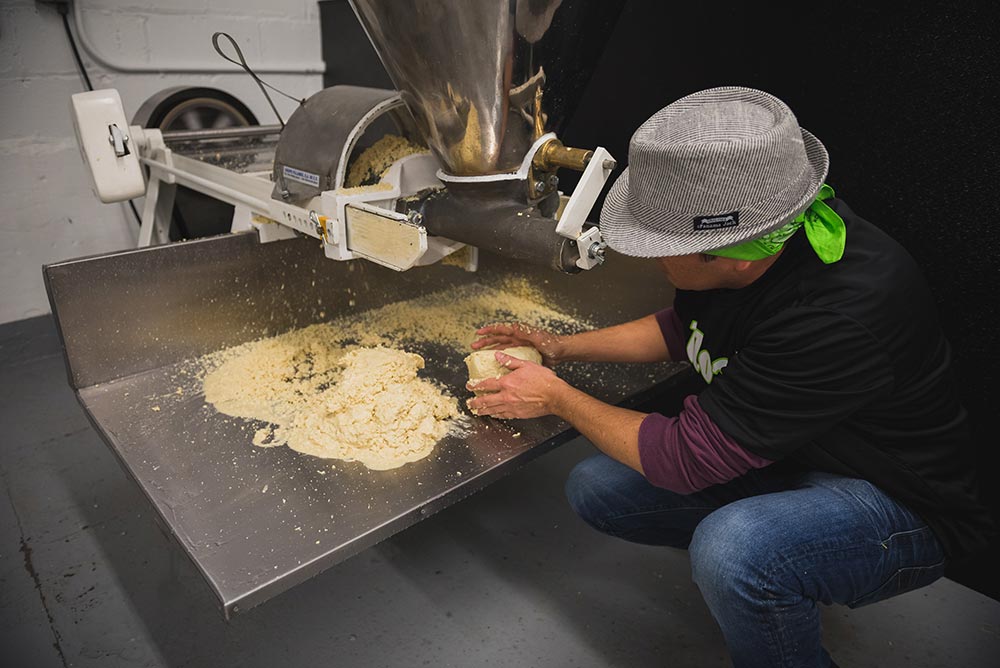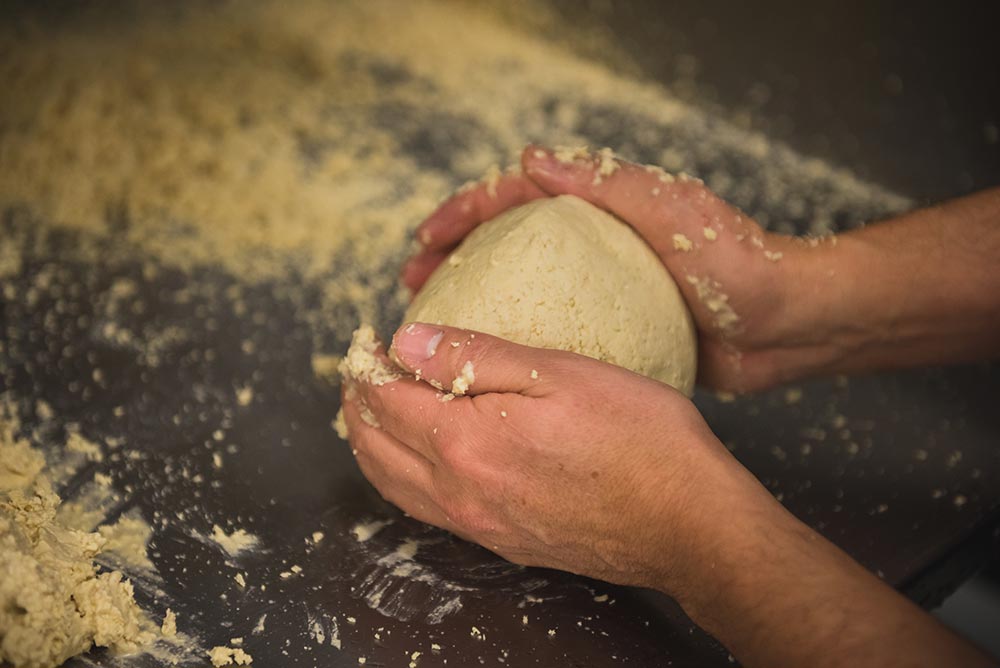 In an effort to stay true to our own goals as a company, lloyd has decided to make our own tortillas. Partnering with husband & wife duo, John & Kristi Mora, we use their family's 100 year old recipe to bring you the best tortillas you can find between Chicago & NYC. Made with non-GMO corn, we've dedicated an entire room at our new restaurant to create these tortillas.We want to constantly improve & evolve to keep up with
Nixtamalization
(Points if you can say it correctly) This is an age old Aztec process of soaking corn in water treated with lime. The alkalizing process also links the corn's proteins to one another, turns some of its oil into emulsifiers, and gelatinizes a portion of the starch. In other words, the corn is then ready to be turned into a soft dough called "masa".
Masa can then be made into all manner of wonderful foodstuffs, including tamales, tortillas, and all their permutations: chips, arepas, gorditas, and more. Any corn product that needs to stick together and be pliable has been nixtamalized or "wet-milled."
Our Process
In all, it's a 16-hour process from corn kernel to fresh masa to bring you the highest quality tortilla you can find in Buffalo. GREAT things take time & cost more money, but it's a change we've consciously made to keep improving every single day.
Email us to learn more
or call 716-222-1532
---
Farmer's Market Schedule 2016
| | | |
| --- | --- | --- |
| DATE | MARKET HOURS | LOCATION |
| SAT MAY 7 | 8:00am-1:00pm | ELMWOOD BIDWELL MARKET |
| SAT MAY 14 | 8:00am-1:00pm | ELMWOOD BIDWELL MARKET |
| SAT MAY 21 | 8:00am-1:00pm | ELMWOOD BIDWELL MARKET |
| SAT MAY 28 | 8:00am-1:00pm | ELMWOOD BIDWELL MARKET |
| THUR JUNE 2 | 3:00pm-7:00pm | NORTH BUFFALO FARMERS MARKET |
| SAT JUNE 4 | 8:00am-1:00pm | ELMWOOD BIDWELL MARKET |
| THUR JUNE 9 | 3:00pm-7:00pm | NORTH BUFFALO FARMERS MARKET |
| SAT JUNE 11 | 8:00am-1:00pm | ELMWOOD BIDWELL MARKET |
| THUR JUNE 16 | 3:00pm-7:00pm | NORTH BUFFALO FARMERS MARKET |
| SAT JUNE 18 | 8:00am-1:00pm | ELMWOOD BIDWELL MARKET |
| THUR JUNE 23 | 3:00pm-7:00pm | NORTH BUFFALO FARMERS MARKET |
| SAT JUNE 25 | 8:00am-1:00pm | ELMWOOD BIDWELL MARKET |
| THUR JUNE 30 | 3:00pm-7:00pm | NORTH BUFFALO FARMERS MARKET |
| SAT JULY 2 | 8:00am-1:00pm | ELMWOOD BIDWELL MARKET |
| THUR JULY 7 | 3:00pm-7:00pm | NORTH BUFFALO FARMERS MARKET |
| SAT JULY 9 | 8:00am-1:00pm | ELMWOOD BIDWELL MARKET |
| THUR JULY 14 | 3:00pm-7:00pm | NORTH BUFFALO FARMERS MARKET |
| SAT JULY 16 | 8:00am-1:00pm | ELMWOOD BIDWELL MARKET |
| THUR JULY 21 | 3:00pm-7:00pm | NORTH BUFFALO FARMERS MARKET |
| SAT JULY 23 | 8:00am-1:00pm | ELMWOOD BIDWELL MARKET |
| THUR JULY 28 | 3:00pm-7:00pm | NORTH BUFFALO FARMERS MARKET |
| SAT JULY 30 | 8:00am-1:00pm | ELMWOOD BIDWELL MARKET |
| THUR AUGUST 4 | 3:00pm-7:00pm | NORTH BUFFALO FARMERS MARKET |
| SAT AUGUST 6 | 8:00am-1:00pm | ELMWOOD BIDWELL MARKET |
| THUR AUGUST 11 | 3:00pm-7:00pm | NORTH BUFFALO FARMERS MARKET |
| SAT AUGUST 13 | 8:00am-1:00pm | ELMWOOD BIDWELL MARKET |
| THUR AUGUST 18 | 3:00pm-7:00pm | NORTH BUFFALO FARMERS MARKET |
| SAT AUGUST 20 | 8:00am-1:00pm | ELMWOOD BIDWELL MARKET |
| THUR AUGUST 25 | 3:00pm-7:00pm | NORTH BUFFALO FARMERS MARKET |
| SAT AUGUST 27 | 8:00am-1:00pm | ELMWOOD BIDWELL MARKET |
| THUR SEPT 1 | 3:00pm-7:00pm | NORTH BUFFALO FARMERS MARKET |
---