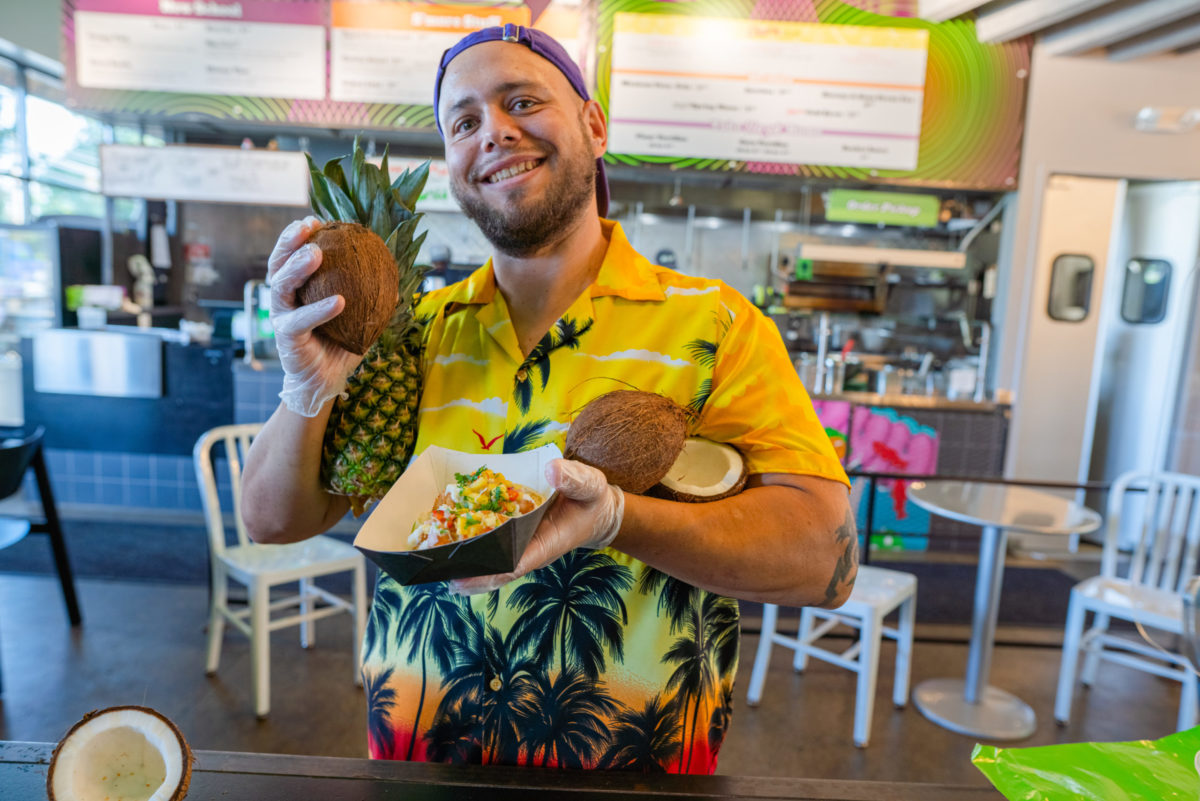 In our first ever crowd sourced food contest, 2,000 people chimed in to choose between four unique lloyd specials designed by our chefs.
Options ranged from Chef Jen's "Southern Twang" (Chicken fried steak, braised greens, pickled sweet corn, mustard slaw), Chef Teddy's "Aloha Shrimp" (Crispy coconut shrimp, piña colada sauce, cilantro rice, pineapple salsa), Chef DJ's "Pumpkin Spiced Tofu (Crispy tofu, pumpkin mole, queso fresco, pickled fresnos, pepitas), and Chef Chris's "Cali Burrito" (Grilled steak, french fries, guacamole, pico de gallo, crema, romaine).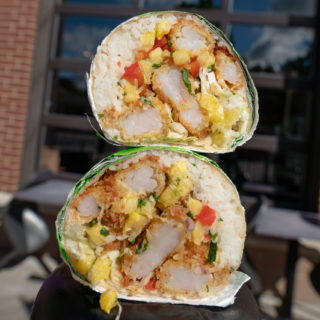 Chef Teddy edged Chris out by a slim margin of just over 50 votes! You chose crispy coconut shrimp over grilled steak topped with french fries. YOU chose that. So now we are officially serving Teddy's Aloha Shrimp while supplies last. Give it a shot & make sure to update your lloyd specials ranking.
aaaa