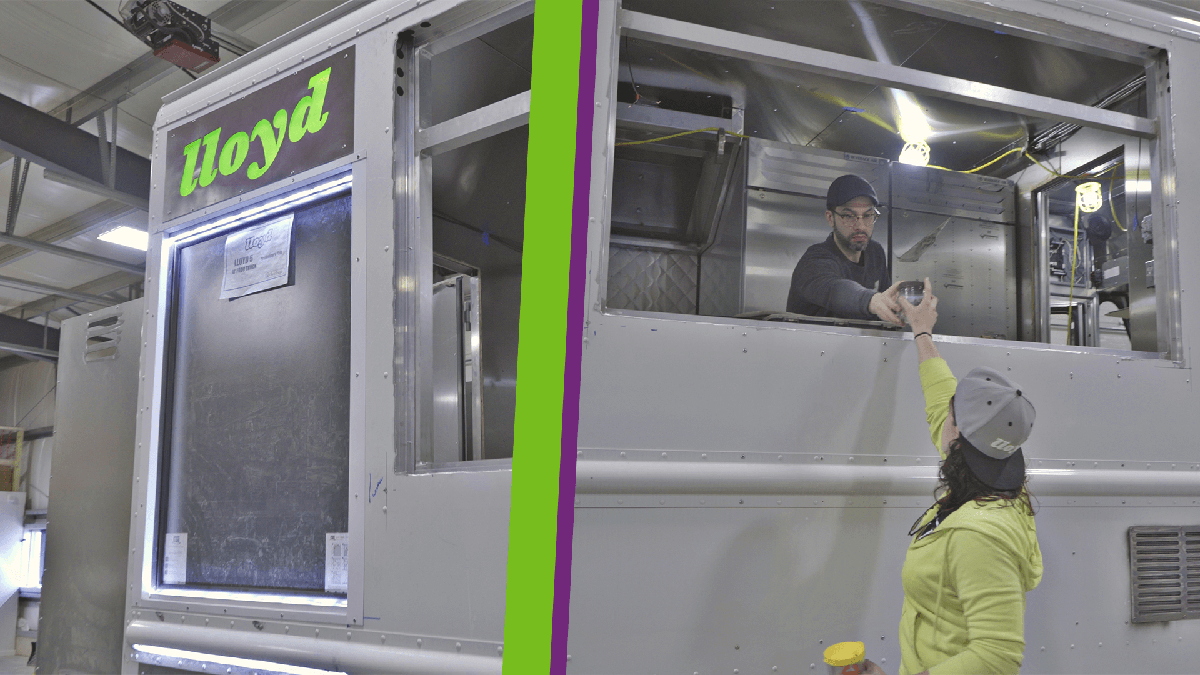 Meet Buffalo's Newest Food Truck
(At least as of May 8, 2019. No promises about tomorrow.)
In 2010, lloyd pioneered the local food truck scene by serving scratch-made tacos and burritos from a white truck at Main and Mohawk. Eight years and a green paint job later, Buffalo's first food truck is officially retiring (don't worry, you'll see her again one day, promise).
While no truck can ever replace OG in our hearts, lloyd says there's no such thing as too many taco trucks. So, we're following his lead and making space in our parking lot (and hearts) for 5.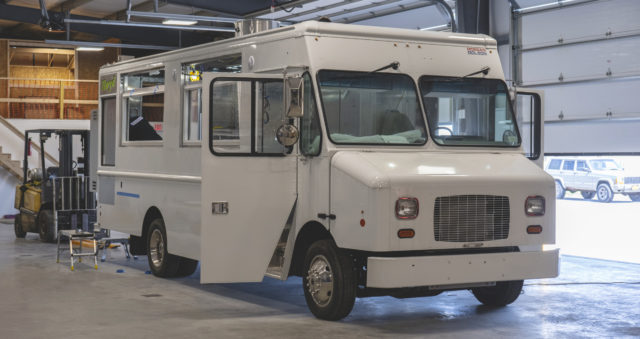 Isn't she pretty? (Yeah, yeah, we're biased. Whatever.)
We've teamed up with two local companies to bring 5 to life (in a non-Transformers way, just so we're clear). First, JP Food Trucks is taking her from empty shell to full-blown mobile kitchen, then VSP Graphic Group is set to wrap her in bright green vinyl to match Dos, III, and 4.0.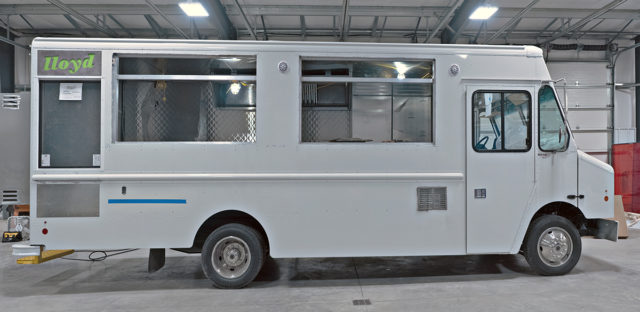 On the outside, 5 will be rocking two service windows, a couple speakers to blast the truck crew's favorite tunes, and a lit menu board that'll make it easier to see what specialty burrito we're serving at late night on Allen.
Under the roof, the inside was specially designed to handle lots of orders and long days, aka large events like multi-day festivals and pro sports games. On a personal level, that means 5 has been built to help the crew get you from ordering to taco-snarfing faster than ever.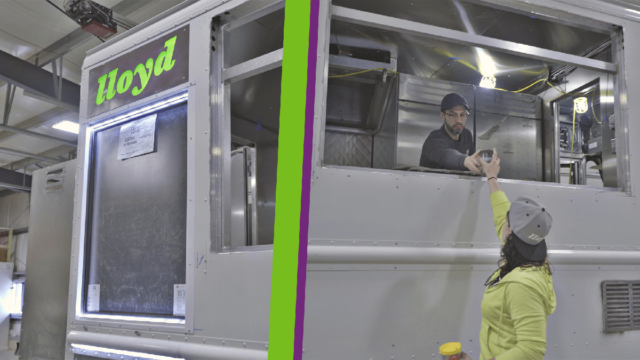 We're still a few weeks out from welcoming our newest addition, but feel free to mark your calendar as "busy" 11a – 1:30p on Friday, May 31. If you're one of those people who fill in the location line too, go ahead and toss "Main & Eagle" in there. ?