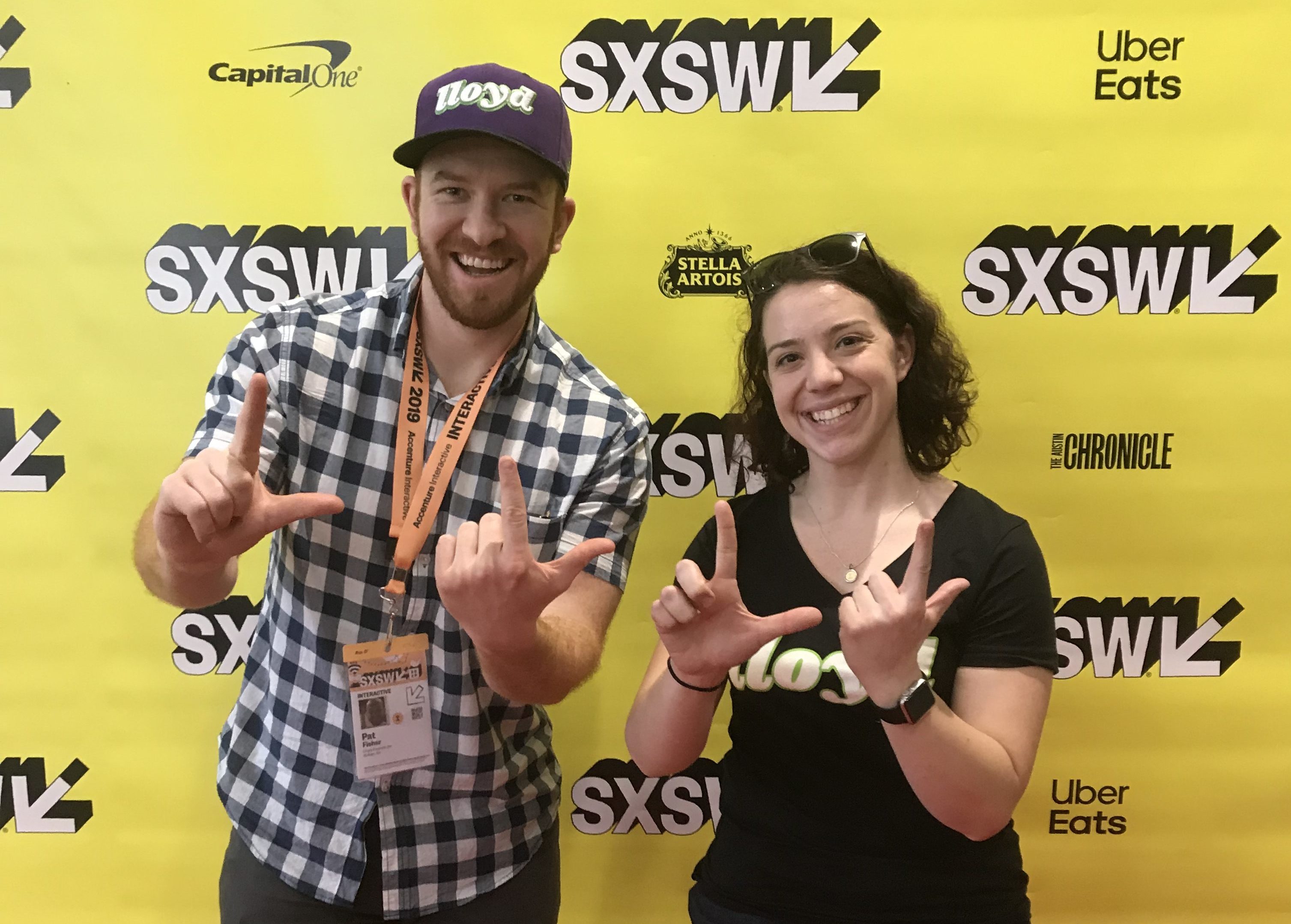 What do you do when Facebook asks you to join them on a SXSW panel about the power of messaging for small businesses? Easy. Pack a bag, hop on a plane to Austin, and give up sleep for two days in a valiant attempt to cram in as much of the South By experience as possible.
The Panel
Pete likes to say, "Food trucks would not exist without social media." And it's true. Social media makes it easy to get your name (and truck stop schedule) out to people beyond your friend circle. It's also a main method of communication between brands and customers, so if you ignore your DMs, you're going to have a bad time.
For 45 minutes on March 9, I sat in a surprisingly comfy chair on stage with Eric Oldrin, Head of Emerging Platforms at Facebook, and Michael Graham, Co-Founder of Austin Beerworks, talking about the importance of social media and communicating with your followers in an authentic, timely manner. It was fun, kind of surreal, and got me thinking about ways we can improve our own communications here at lloyd.
Don't worry, I'll spare you the details on that part.
lloyd Explores Austin
Post-panel, Pat and I had 22 hours to check out the rest of SXSW and eat as many tacos as possible.
By the time we called it a night at 2a we had hit up 5 different festival venues, 2 food trucks, 1 restaurant with a suspiciously-familiar menu, and 1 bar attempting to host a rave for a bunch of people who just wanted to chill on the patio with beers.
When all was said and done, we had walked approximately 8 miles, devoured a grand total of 14 tacos between the two of us, and slapped lloyd stickers on 100+ different poles and tip jars.
It was exhausting and 100% worth it.
P.S. If you happen to see a lloyd sticker somewhere outside of Western New York, snap a pic and hit us up on social. We might send you something in return.