Store

Rocket Sauce
Our handmade and bottled hot sauce. A unique blend of tomatillos, chilies, and awesomeness. Purchase Here
---

Lloyd Hats
Created by Buffalo's own, New Era Hat Company, play ball? Purchase Here
About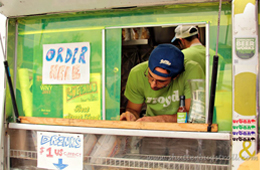 We are the first food truck to serve the great city of Buffalo, NY.
Our mission is to bring legitimate street food to Buffalo by offering affordable yet incredibly tasty takes on tacos and burritos.
Follow us on Twitter or Facebook to find out where we will be serving our unique tacos and burritos on any given day.