Catering
Truck On-Site Catering
Lloyd Taco Trucks & Catering provides truck onsite party and special event catering ranging from family get-togethers to rehearsal dinners, weddings (including the coveted midnight taco bar), and formal affairs.
If you are interested in getting a quote from Lloyd for truck on-site catering at your event, please fill out the form.
---
Drop-Off Catering
If you'd like to have lloyd cater your event but don't want the truck onsite, please have a look at our packages below, and contact our catering team through the form.
*all drop-off caterings are booked in increments of 5 guests with a minimum of 15 guests
Option #1
Taco Bar:
2 Tacos each: Choose two proteins (Roasted Pork, Braised Beef, Grilled Chicken or Stewed Local Organic Black Bean)
Dirty Rice
Nachos with Roja Sauce, Crema Mexicana, Pickled Red Onions and Brined Jalapenos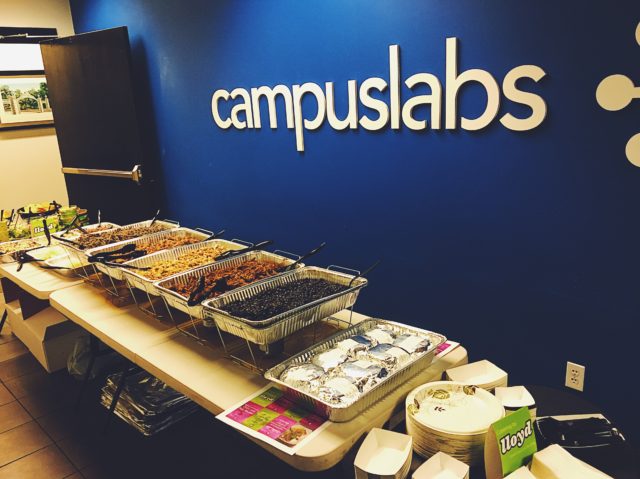 ---
Option #2
Taco Bar:
2 Tacos each: Choose two proteins (Roasted Pork, Braised Beef, Grilled Chicken or Stewed Local Organic Black Bean)
Dirty Rice
Nachos with Roja Sauce, Crema Mexicana, Pickled Red Onions and Brined Jalapenos
Choose a side (Southwest Tater Salad, Corn and Bean Salad or Chisaya Mama Quinoa Salad)
---
Option #3
Taco Bar:
3 Tacos each: Choose three proteins (Roasted Pork, Braised Beef, Grilled Chicken or Stewed Local Organic Black Bean)
Dirty Rice
Nachos with Roja Sauce, Crema Mexicana, Pickled Red Onions and Brined Jalapenos
Choose a side (Southwest Tater Salad, Corn and Bean Salad or Chisaya Mama Quinoa Salad)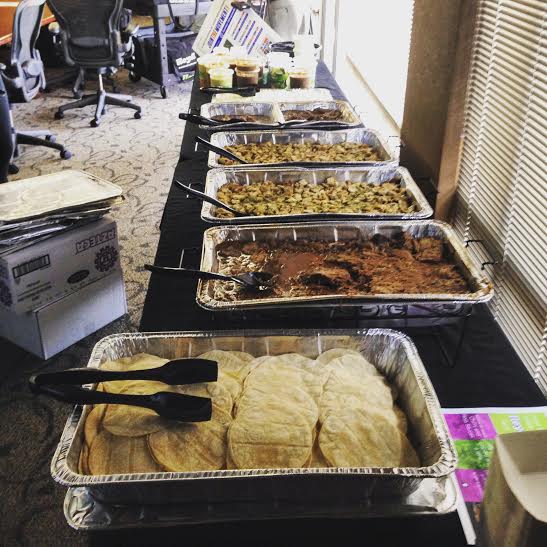 ---
Option #4
Pre-Rolled Burritos:
1 Burrito Each: Rolled with rice and your choice of protein (Roasted Pork, Braised Beef, Grilled Chicken or Stewed Local Organic Black Bean)
Choose a side (Southwest Tater Salad, Corn and Bean Salad or Chisaya Mama Quinoa Salad)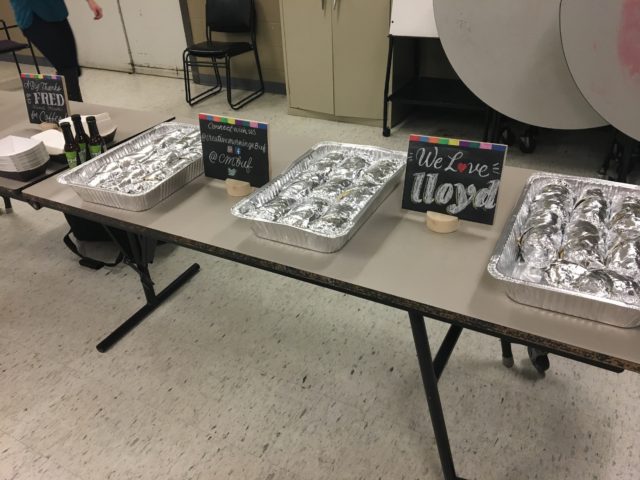 ---
Option #5
Tricked Out Nacho Bar:
1 Tricked Out Nachos each: choice of protein (roasted pork, braised beef, grilled chicken or stewed organic black beans), nachos, queso, creama Mexicana, pickled red onions, brined jalapenos and roja sauce
Choose a side (Southwest potato salad, corn and bean salad or Chisaya Mama Quinoa Salad)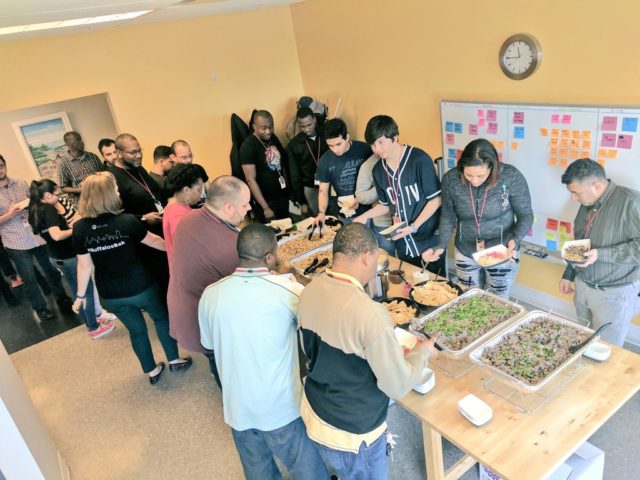 ---
Extras:
Guacamole
Queso
Aztec Brownies
Goat Cheesecake
Mexican Sodas and Mexican Coca-Cola
---
*All packages include delivery within a 30 minute radius of our commissary location
*Caterings need to be booked at least 72 hours in advance