Menu
Old School
Pick your protein
Braised Beef • Grilled Chicken • Slow Roasted Pork •Stewed Local Black Bean*
All proteins are antibiotic and hormone free *Organic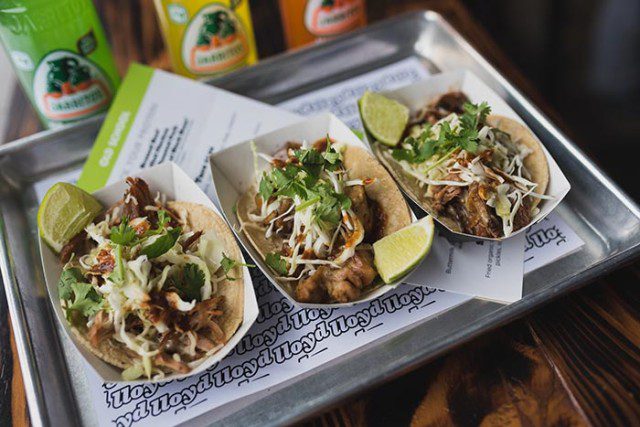 Taco $2.64 Corn tortilla, jack, cabbage, Chimi, Roja, cilantro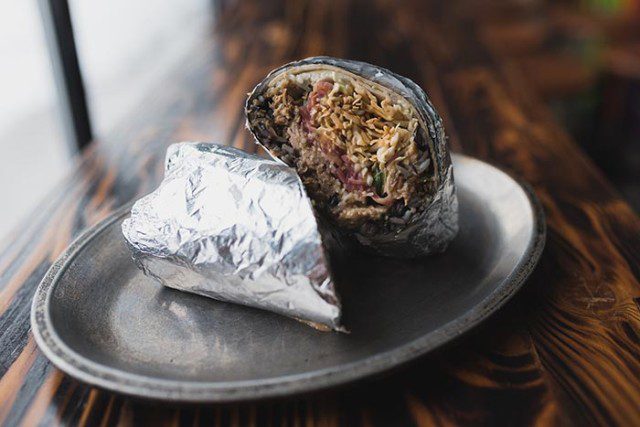 Burrito $6.99 Flour tortilla, rice, beans, jack, cabbage, Chimi, Roja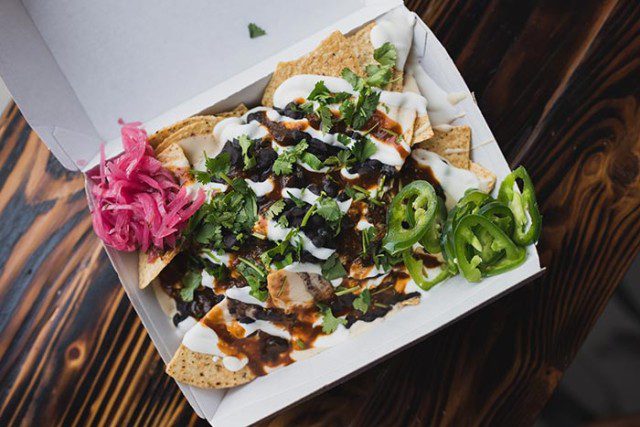 Tricked Out Nachos $6.99 Corn chips, lloyd queso, Roja, crema, jalapeños, pickled reds
El Camino Bowl $6.99 Cabbage blend, beans, jack, Chimi, Roja, pickled reds
---
New School
Taco $3.14   •   Burrito $7.99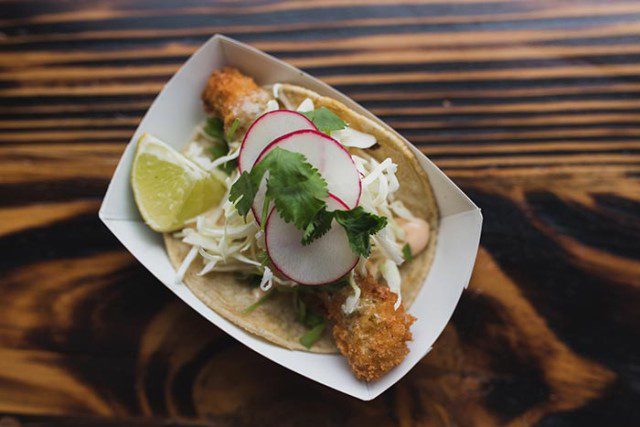 Crispy Fish Wild pollock, cabbage, Chimi, chipotle mayo, radish, cilantro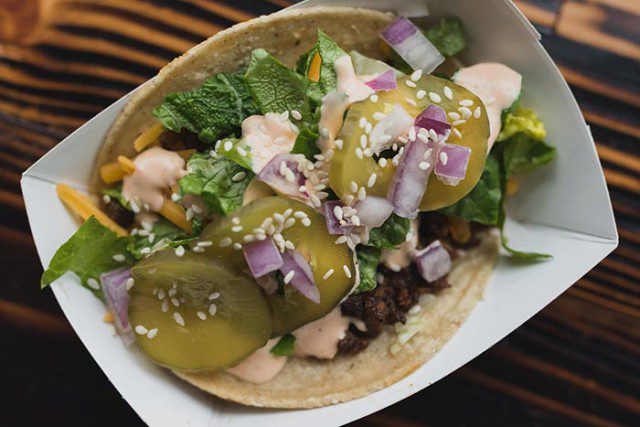 Big lloyd Grass-fed ground beef, special sauce, cheddar, pickles, romaine, red onions, sesame seeds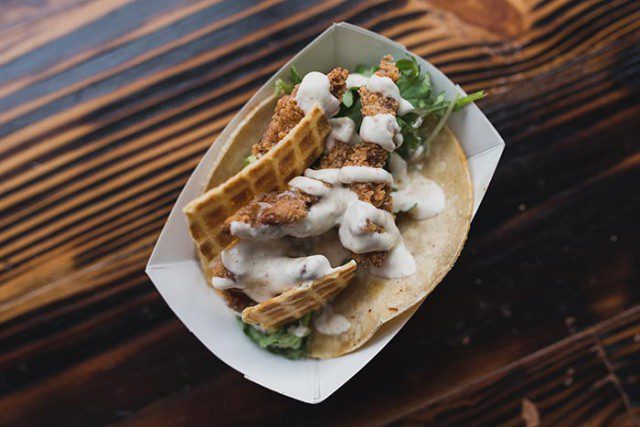 Dirty South Buttermilk fried chicken, baby kale, bacon aioli, waffle pieces, maple syrup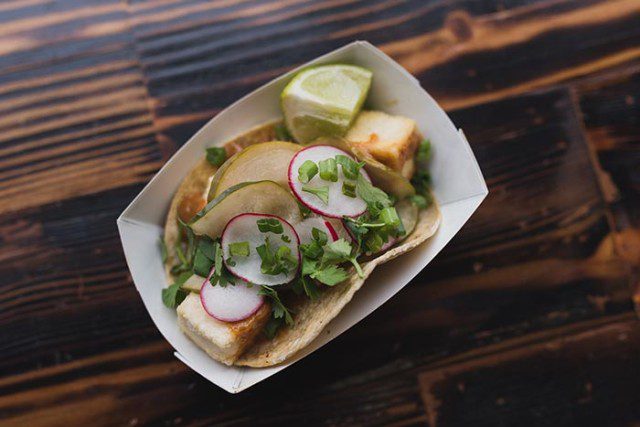 Skinny Thai Fried organic tofu*, peanut sauce, asian style pickles, scallions, cilantro, radishes
---
S'More Stuff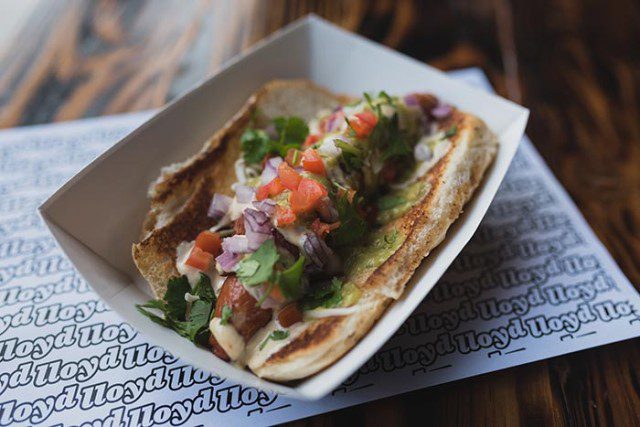 Bacon Wrapped Dog $5.59 Bacon wrapped, topped with #hulksauce, rocket mayo, onion, tomato, cilantro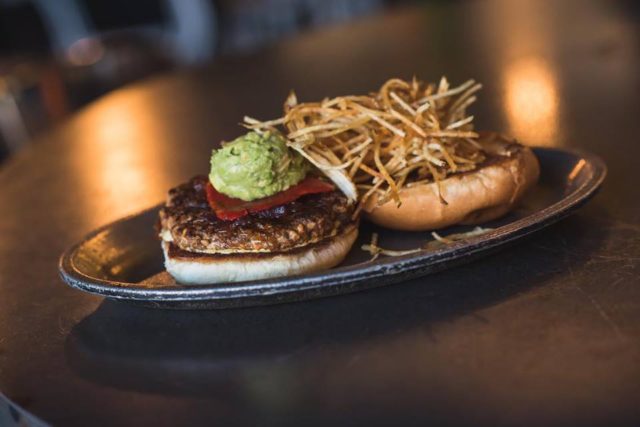 The "LL" Burger $8.29 Beef & chorizo patty, poblano mayo, guac, red onion marmalade, piquillo pepper, shoe-string fries, locally made roll.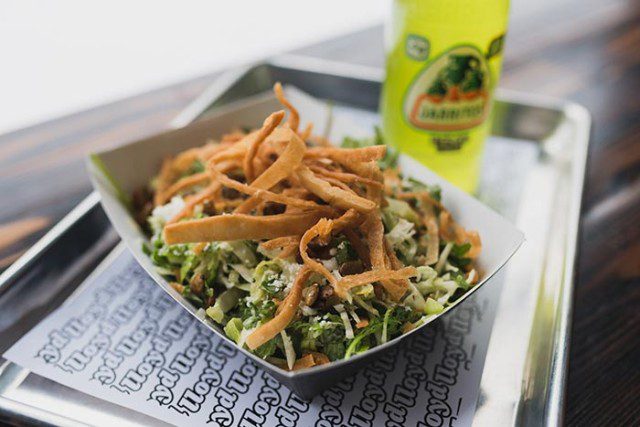 Cortez Salad $4.99 House greens, cotija dressing, tortilla croutons, pumpkin seeds

Drunken Chicken Quesadilla $6.99 Mezcal salsa, chihuahua cheese, Crema Mexicana, pickled reds.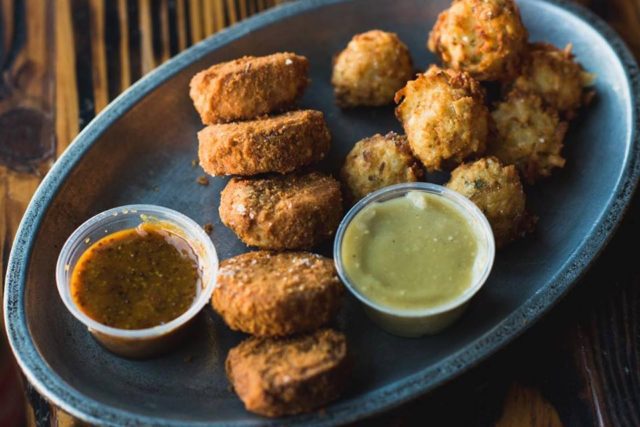 Growed Up Happy Meal $7.49 lloyd-made chicken nuggets, masa tots, chipotle honey mustard, tomatillo ketchup.
---
Sides & Such

Mexicali Spring Rolls $3.59 Charred poblano, roasted shrooms, queso Chihuahua, roja & citrus dip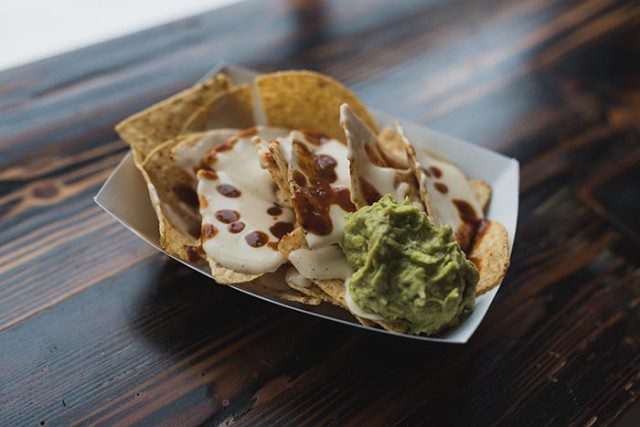 Reg Nach $3.59 Corn chips, roja, queso OR guac
Side of the Week Ask your Maître 😀
---
Sweet Spot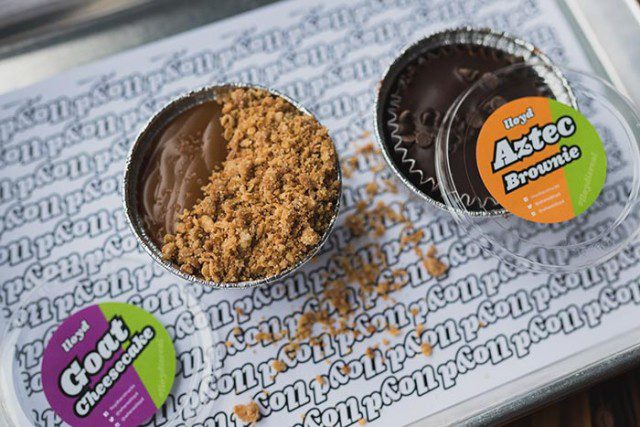 Goat Cheesecake $3.59 Chèvre, salty caramel, oatmeal crumble
Aztec Brownie $2.59 Fudgy cake, spicy mocha ganache, chocolate chips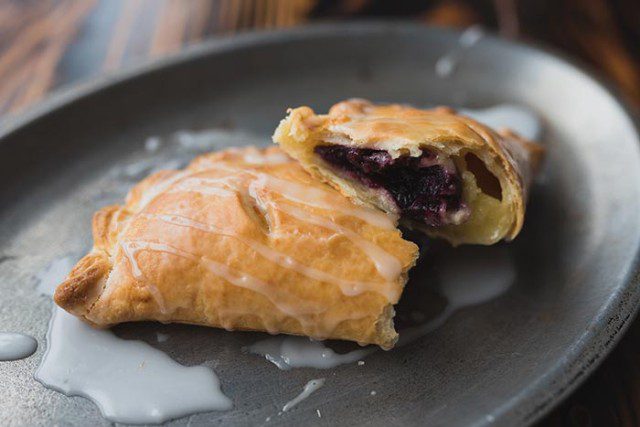 Hand Grenade $3.59 Seasonal fruit filled hand pastry
---
Drinks
Mexican Coca-Cola $2.49
Jarritos $2.19
NYS Spring Water $1.99
Coors $3.68
Bohemia $3.68
---
Take lloyd Home
Fresh Tortillas 12 for $2.79 • 24 for $4.99
Fresh Masa $1.99 per lb.
Rocket Sauce $4.99