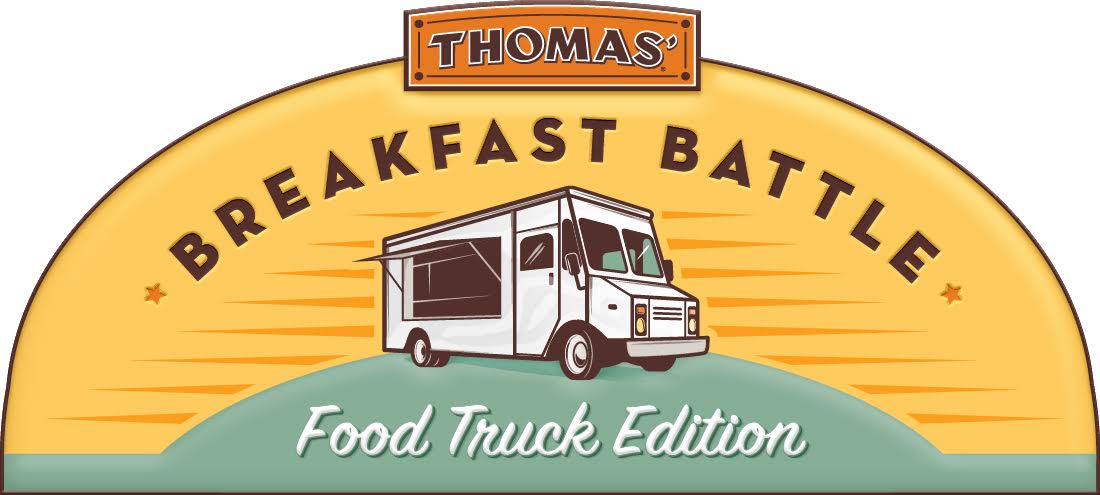 lloyd has been chosen as 1 of 50 food trucks from around the U.S. to compete in the Thomas' Breakfast Battle! Each truck was required to submit a recipe that could be made from start to finish on a food truck using Thomas' products.
Our submission?
CHURRO BREAD PUDDING!
It'll be available on the Trucks AND Taco Factory as long as lloyd is in this competition, so the longer we're in this thing, the more bread pudding for Buffalo.
How Can I Help?
It's simple! lloyd needs your help to spread the word and vote for your favorite taco slingin', green food truck. Voting begins at 12 pm EST on 9/12 where you can show your love by voting once per day.
Just for voting, you are eligible to win prizes, free Thomas' products, and even $5,000 in cash! The more you vote, the more prizes to win so make sure you vote daily!
Here's How It Works
Step 1: Visit www.thomasbreakfastbattle.com daily between 9/12-9/18.
Step 2: Vote lloyd
Step 3: Win some prizes, you could win $5,000 cash!
Step 4: Buy a new computer
Step 5: Vote lloyd again.
Step 6: Wash. Rinse. Repeat
On September 18th, the field will be narrowed down to the top 25 vote-getters. Round 2 begins next Monday, same rules, but we need YOUR help to make it there!
Share this on Facebook, Twitter, Instagram, Snapchat, and whatever else the kids use these days. Thanks for all your support! Let's prove to the world that Buffalo DOES produce winners.