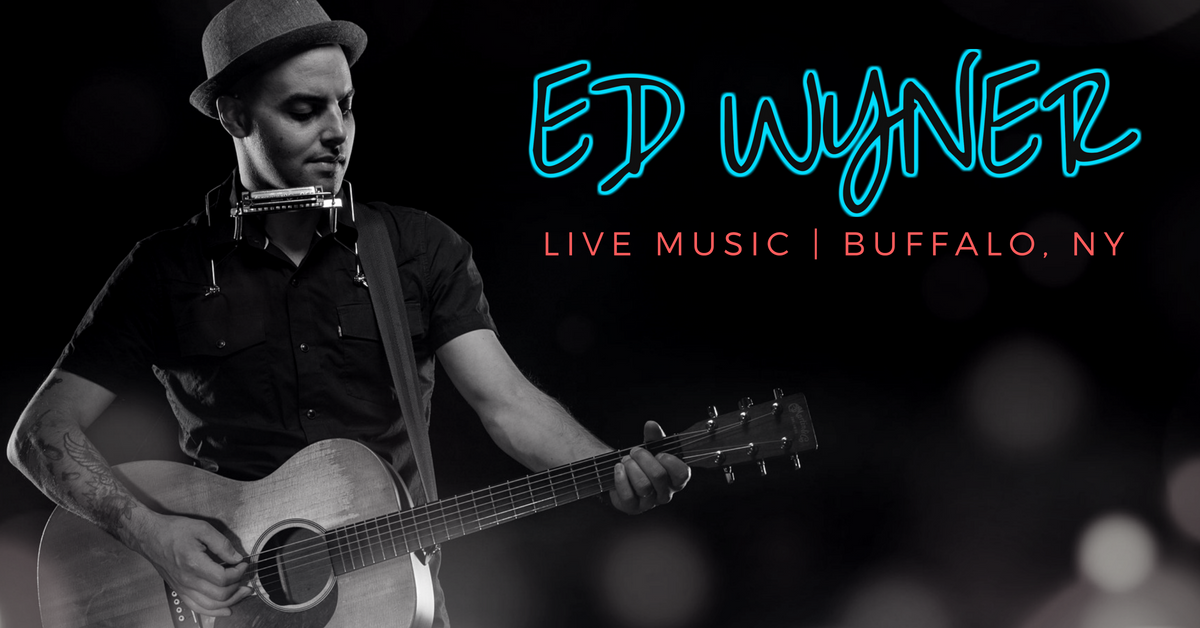 You know him as the front man for NERDS GONE WILD, & actually, that's how lloyd knows him, too. We've got him on August 22nd for a solo show at our Williamsville Taco Factory from 7:30-9:30p! Admission is always free for our Music on Main series & better yet, we're continuing with live music into the fall! Keep an eye out for our fall lineup soon, & if you have a band that rules, send an email to Pat@whereslloyd.com to be considered!
More About Ed!
Ed Wyner is a Buffalo, NY-based singer/guitarist. In addition to his solo performances, he is the lead vocalist in the award-winning 80s band NERDS GONE WILD, and is co-lead vocalist and guitarist for the acoustic duo JESS & ED. His solo-acoustic shows feature pop, rock, 80s, and 90s favorites, jam-packed with crowd sing-alongs and live requests.
Ed has earned multiple music awards and nominations for his individual and band work, including the WNY Peoples Choice Awards, Buffalo Night-Life Music Awards, Artvoice Best of Buffalo, and Buffalo Music Awards.
Live Music Schedule 2019
Checkout the rest of our schedule right here!
aaaa