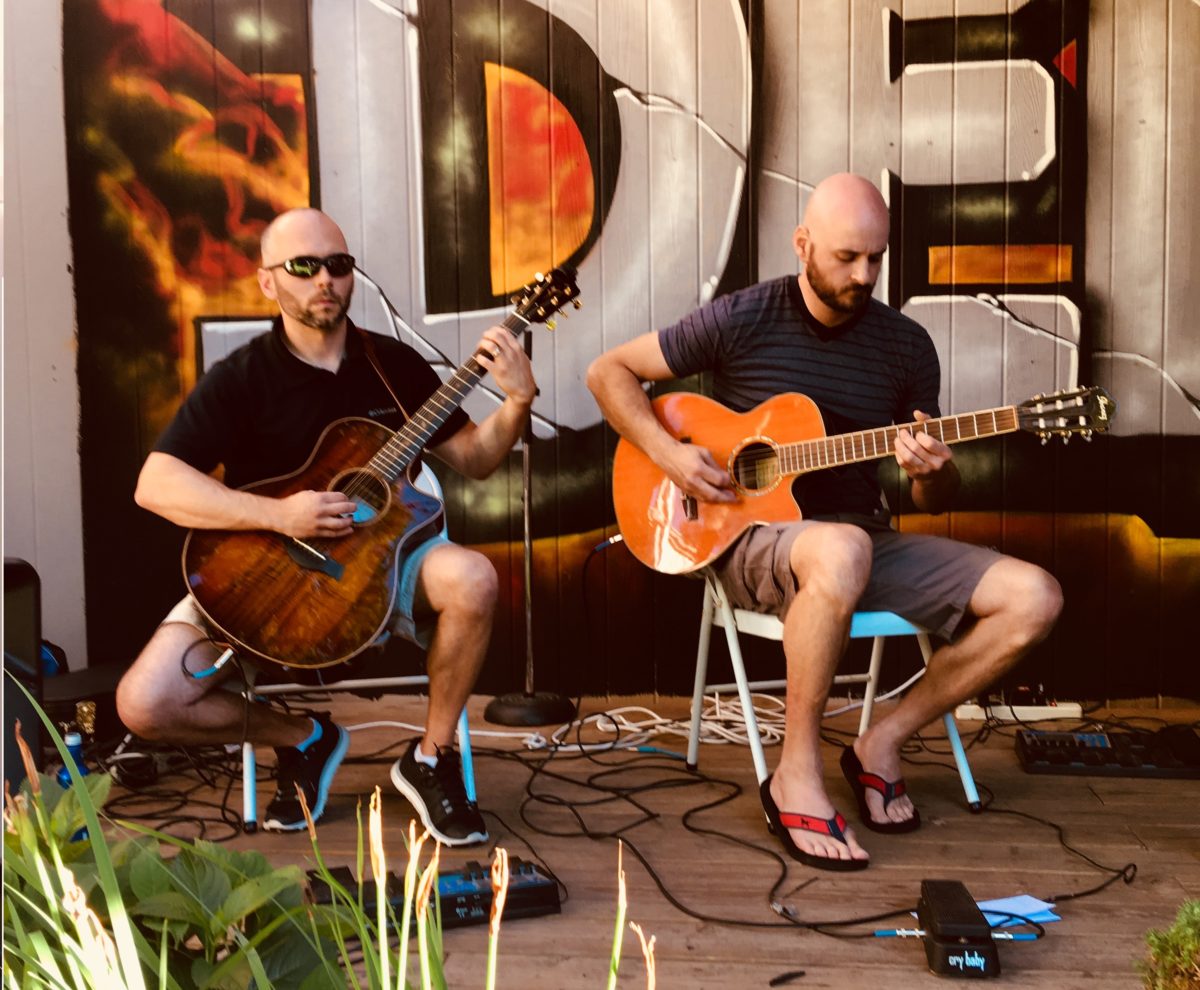 Tap takeovers & live music: that's a winning combination just about any time of year. On October 26th, come hang out with lloyd all day at either of his Taco Factories as Thin Man takes over our taps to pour their:
Pills Mafia (German Pils) – $5
Oktoberfest (Marzan) – $5
Burning Money (Hazy IPA) – $5
Minkey Boodle (Raspberry Sour) – $6
Bliss (Double NE IPA) – $6
Now for some live music! We're pretty lucky that our staff is so diverse in their talents outside of work. We have a pretty big pool of employees to choose from when it comes to live music, & on October 26th we're hosting bartender Chris LoTempio & his band, Amria! You've seen Chris locking it down behind the bar on Hertel for the past few years, mostly helping you fight off Friday's hangover with a little hair of the dog.
Now you'll be able to catch him out at lloyd Taco Factory Williamsville for a 2-hour set on October 26th! They're on stage 8-10p, admission is always free, our patio is dog friendly, & the drinks will be poured long after the show ends.
More About Amria
Amria is an acoustic guitar duo comprised of Chris LoTempio and Mike O'Donnell. They've been playing together since college when they were in a rock band together, but started this project 2.5 years ago. All the songs are originals, drawing on influences from Jazz, Gypsy, Latin, and Classical styles. Prepare for a high energy show and (mostly) high tempo delivery thanks to their younger rock n' roll days. You'd find them on a playlist with Rodrigo Y Gabriela, Django Reinhart, or Al Di Meola.
Checkout our live music schedule for who's up the rest of the fall out in Williamsville!
5933 Main Street
aaaa