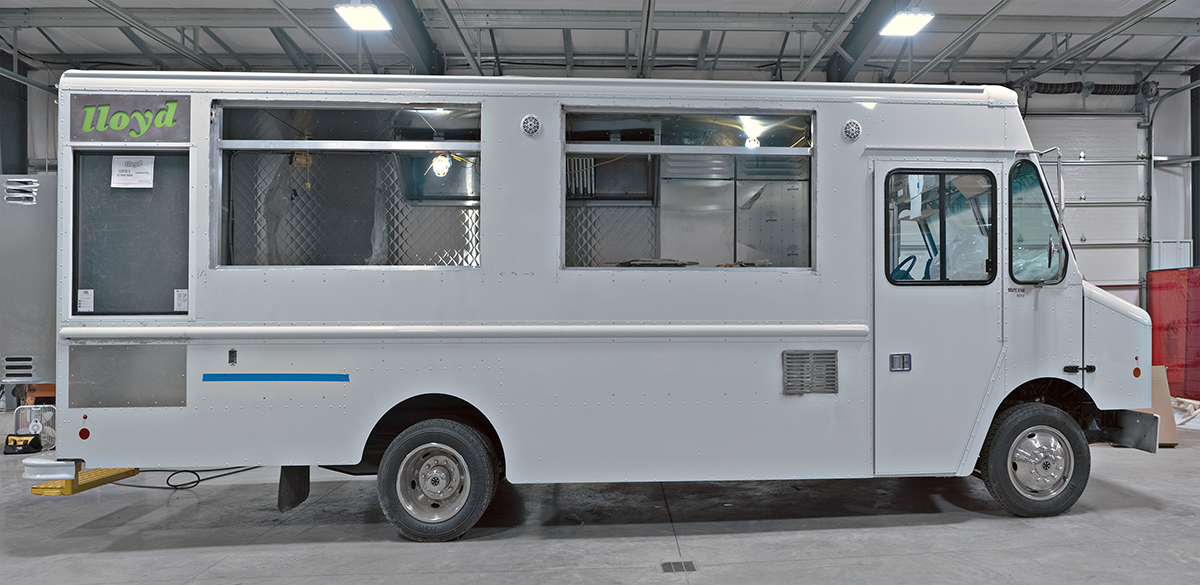 Our food truck family is now 5 strong!! It's getting harder & harder to keep track of these kids so before we send her out into the wild, we're having a launch party on May 31 from 11a-1:30p at the Main Street & Eagle Street intersection. It's bad luck to put a ship onto water without a name & it's even worse luck to put a food truck onto the streets without a party.
Pete & Chris Back on the Trucks???
It's been almost 6 years since this duo graced the inside of a food truck, but on May 31st, near the spot where it all began, they make their way back downtown, slingin' fast, and they're homebound. They'll hand out the inaugural order on our newest truck and stick around for the rest of the party. Blocks away from Main & Mohawk, we're posting up at Main & Eagle for 2.5 hours of giveaways, live music, tacos, and partying in honor of our newest family member, 5.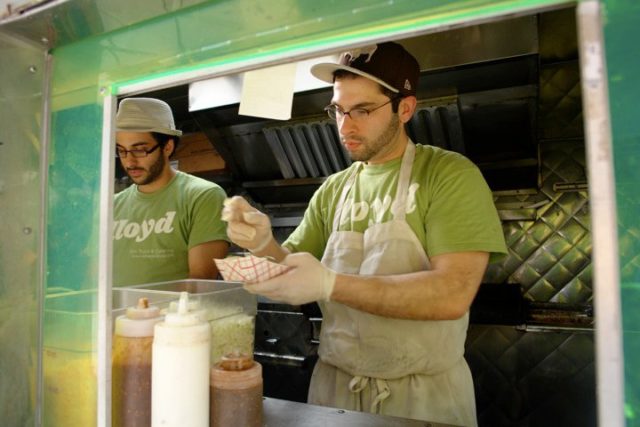 I Get Some Free Shiz?
Hell yeah! Every customer that day will walk away with a limited edition gift.* Keep it, cherish it, embrace it, and use it whenever you're feeling down. That's really all we can say about it otherwise we'll give too much away.
*Our lawyer is insisting we tell you that there is a limited supply of giveaways so, technically, this sentence is only valid while supplies last. Pft. Lawyers. Right?
A Little History Lesson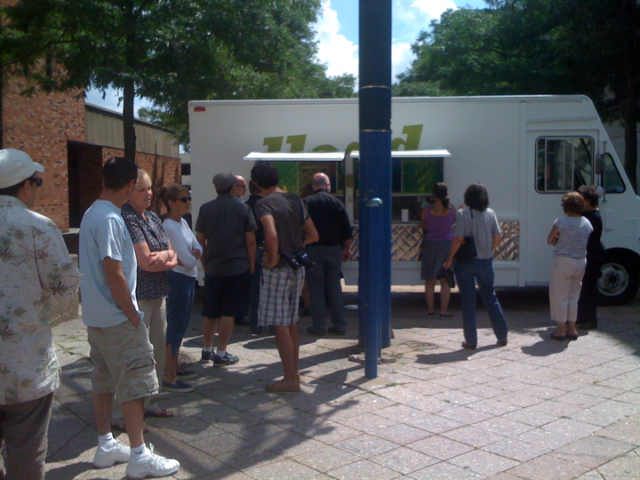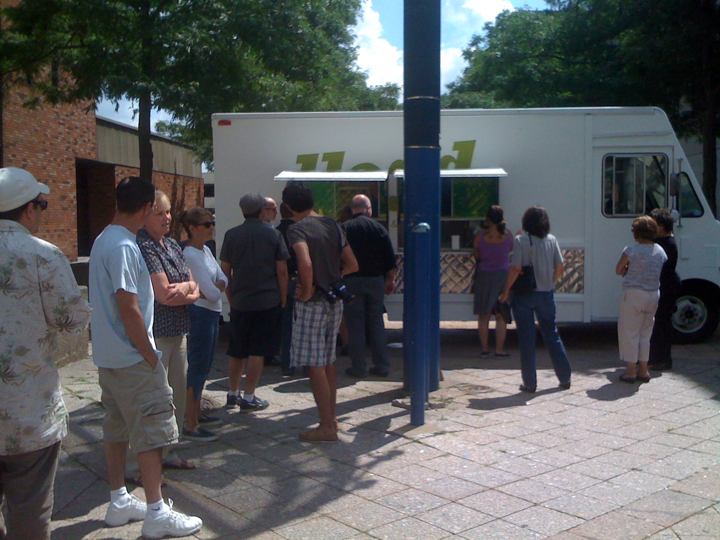 Here we are back in July 2010, just a starry-eyed couple of guys from Kenmore trying to figure out how this whole food truck game works. We served at the intersection of Main & Mohawk, our "home base," until the city changed the rules and let us roam onto the streets. Back then all we offered were tacos, burritos, drinks, and the occasional churro. We'd love to bring the truck back to this very spot but there are a few weird rules about blocking an active street for 2.5 hours to serve tacos, no matter how delicious they are.
So join us May 31 from 11a to 1:30p  at Main & Eagle for live music, giveaways, and a party in the name of 5!