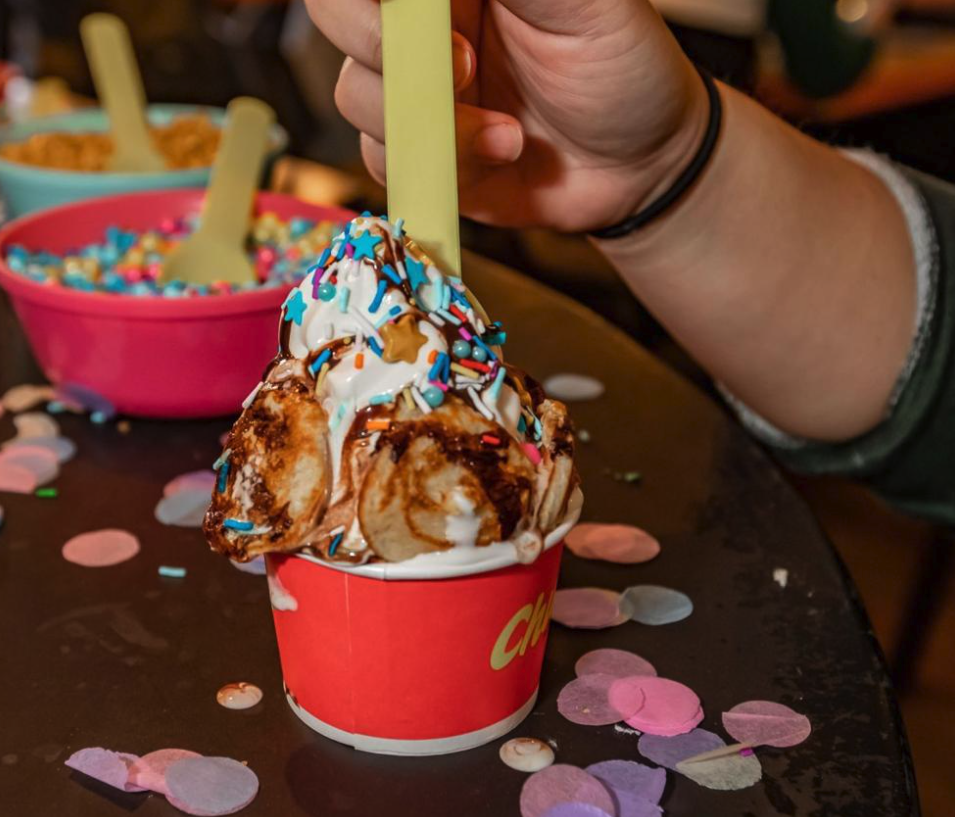 After a brief 3-year hiatus, we're proud to announce the return of the Churn Ice Cream Social! Back in 2020 we launched this party for the first time featuring our entire menu PLUS a build-your-own-sundae bar featuring 20+ toppings, along with boozy milkshakes & special cocktails available from lloyd Taco Factory next door. On March 12th from 12-3p the party is on! Both Churn and our Hertel Taco Factory will be open so you're able to roam between both spaces depending on what you're in the mood for.
Lockhouse Distillery is back to sponsor our cocktail menu! We're pretty much just bringing back all the good times we had at the first Ice Cream Social. That means a variety of boozy milkshakes featuring Lockhouse spirits, soft serve-free cocktails for those just looking to have a good time on a Sunday afternoon, and access to the rest of the lloyd cocktail menu.
On top of the 20+ toppings we'll have available for your sundaes, Dimples will be on-site serving up a variety of Dutch mini pancakes that you can add to your ice cream or just eat on your own. So, save the date, bring your friends, and let's see how much ice cream lloyd can eat.
aaaa