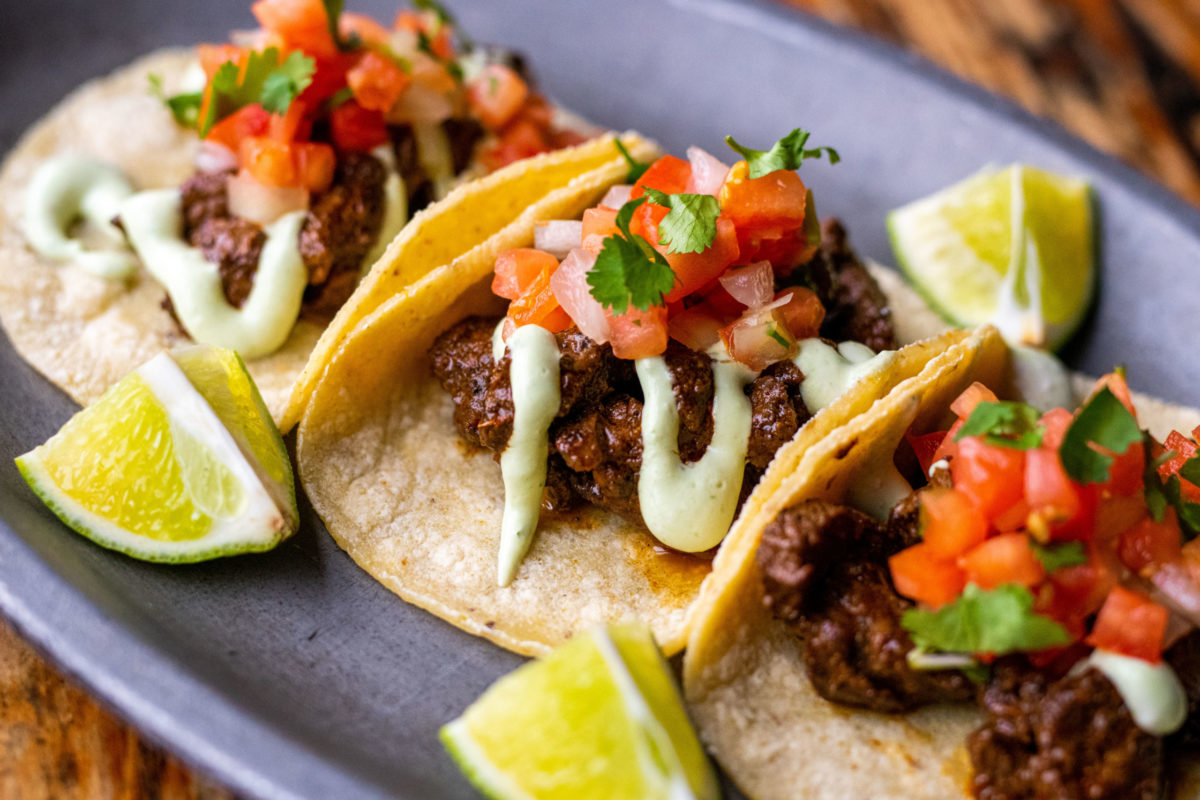 GRILLED STEAK. That's what Carne Asada means. Literally. And that grilled steak is available at both Taco Factories on our "New School" options when we dropped the winter menu back on January 6th. The bad news? Big Willie Style is gone…but not forgotten.
The good news? We've added a brand new salad & chili to the mix. Without further ado, let's go!
Ya Gotta Asada
We take sirloin steak, marinate it in 6 spices, & grill it to a nice medium/medium-rare before slicing. Some house-made Crema Mexicana & pico de gallo round out the party. Available as a taco, burrito, El Camino, Quesadilla, & would taste good as hell on Tricked Out Nachos.
Taco: $3.79/Burrito: $9.49
Southwest Cobb Salad
The Cortez salad went into winter hybernation so lloyd could spend some time in the salad lab & bring something funkier to the table. He presents to you a bowl of mixed greens, grilled chicken, organic black beans, guacamole, bacon bits, half a hard-boiled egg?! Plus a bunch of other stuff but we just want to share what it looks like so check below.
$9.49
Chili Con lloyd
Featuring coffee AND cocoa braised beef. Sheesh. Throw in some kidney beans, Crema Mexicana, & cheddar cheese, baby we got a stew goin'!
Cup: $3.69/Bowl: $5.49
Dive in!
And if you want to find a great cocktail to go with these, click here.
aaaa