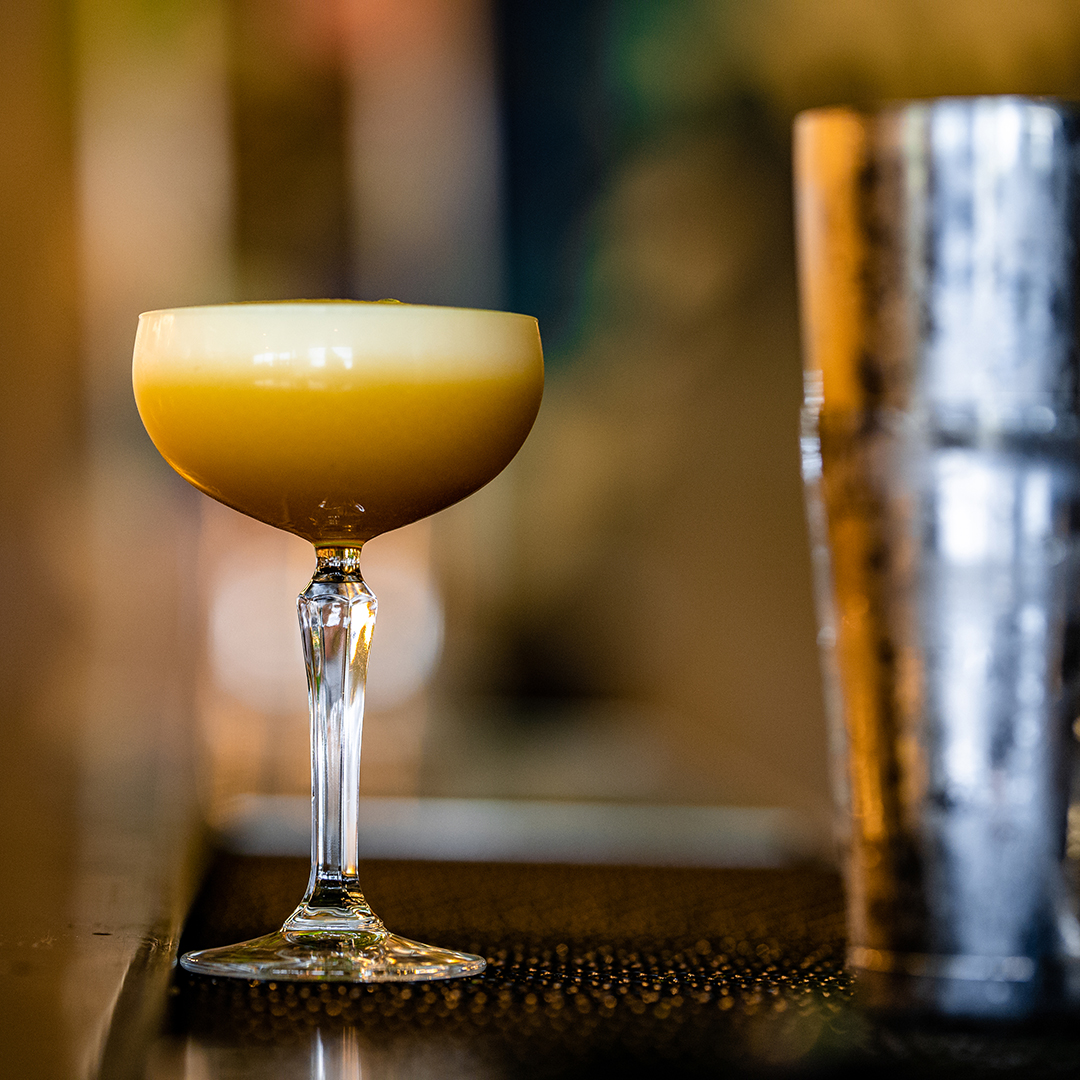 lloyd made a promise to his friends that he'd switch up the food & cocktail menu every season. This is a promise he's kept since 2015 when his first Taco Factory opened on Hertel Avenue. He's a man of his word so now that it's officially fall it's time to introduce the cocktails lloyd will be serving for the next 3 months.
The only promise he hasn't kept was the time lloyd told Gary Sinise he'd tattoo his face on his back. They aren't even that good of friends to be honest.
New Cocktails to the Squad
Splash of Cran
Aperol, Lillet, Genepy, ginger-cranberry shrub, Prosecco
Whisky for Breakfast ($12)
Scotch whisky, Grand Brulot, maple "breakfast" syrup, walnut
Now For the Full Lineup
Pear Pressure
Cachaça, pear, lemon, sage

Snozzberry Mule
Vodka, blueberry shrub, lemon, ginger beer
Pumpkin Juice
Bourbon, rum, vanilla, pumpkin, lemon
Cafe Gennaro
(Served hot) Tequila, cacao, amaro, Churn coffee, cream, cinnamon
Last of the Mojitos
Gin, Green Chartreuse, lime, thai basil, lemongrass
Killer Beets by Dre
Mezcal, rum, beet cordial, caraway, lemon, cider
Nautical Disaster
3 Varietal rums, falernum, lime, grapefruit
What's Up Doc?
Mezcal, carrot-orange juice blend, turmeric, lemon, agave
lloyd Hot Toddy
(Served hot) Applejack, honey, lemon, spices
Level Up – $12
Gold Fashioned
Bourbon, ginger, allspice, bitters
Smoke & a Pancake
Reposado tequila, mezcal, Sfumato, brown sugar cordial
Green Hornet
Mezcal, honey simple, spicy tomatillo shrub, lemon, cucumber
And if you want to checkout our fall food menu (which you really, really should), click here!
aaaa